---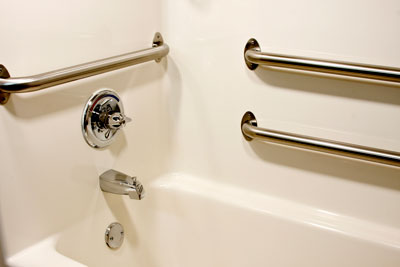 ---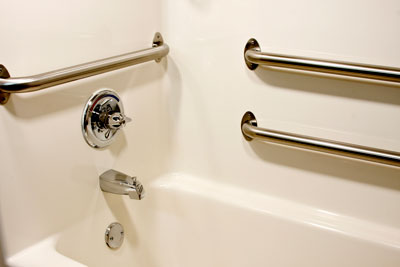 Do you or a loved one find it more and more difficult to complete regular, daily tasks around the house? The safety and wellbeing of yourself and those you care about is of the utmost importance. Has moving in your home become difficult due to the loss of strength and flexibility associated with aging? If so, it may be time to consider an aging-in-place remodeling project. Whether your goal is to make your kitchen or bathroom more accessible, a contractor can help you with your home renovation. Here are a few aging-in-place remodeling tips to consider.
1. Add Anti-Slip Flooring in the Bathroom and Kitchen
As we get older, the risk of falling increases substantially, as does the possibility of injury. Many areas of your home may have carpeted flooring, which is naturally more slip-resistant. But it's doubtful you want carpeting in your bathroom or kitchen. Instead, consider installing anti-slip flooring during your next bathroom or kitchen update.
2. Install Grab Bars In All Your Bathrooms
Another good bathroom remodeling idea is to install grab bars. These bars help prevent dangerous falls. You can place grab bars strategically near the toilet and shower/bathtub to provide additional balance support.
3. Consider a Curbless Shower or Walk-In Tub
For people who have a lot of difficulty stepping up and over objects, a grab bar may not be enough. Curbless showers and walk-in tubs are great options, regardless of whether you prefer showers or baths. Talk to your contractor to find out which aging-in-place option would work best for you and your specific needs.
Get Help with Your Aging-in-Place Remodeling Project Today
Do you want more help planning your aging-in-place remodeling projects? One of our professional contractors at DreamMaker Bath & Kitchen of East Georgia would be happy to discuss the various options available to you. Whether you want to make a single room or your entire home more accessible, we can help. You can find additional information on our website. To schedule a free consultation appointment, call (478) 268-4206 today!
Aging-in-Place Remodeling Services
If you live in Dublin, East Dublin, Dudley or Dexter and are interested in learning more about remodeling your kitchen or bathroom, don't hesitate to contact the DreamMaker Bath and Kitchen of East Georgia team.