---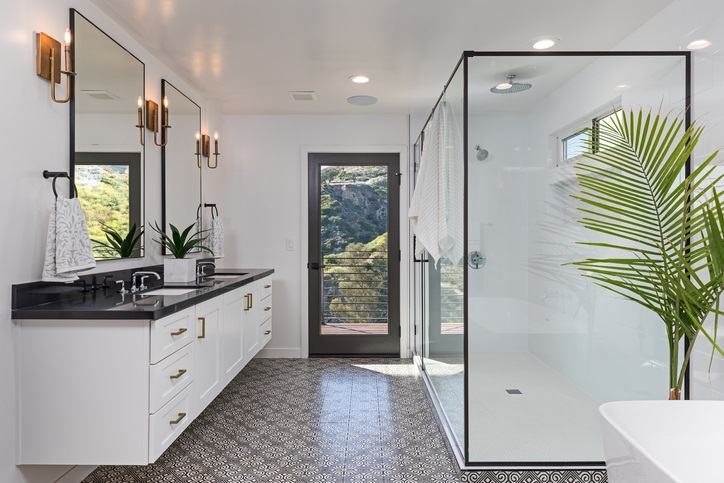 ---
Are you considering a bathroom upgrade? While getting a bathroom refurbished can be exciting, just choosing your shower tile can be a difficult decision to make. It may be hard to know where to start, but what you choose will depend primarily on your particular taste as well as budget. When it comes to tile, you'll find that just about any type of tile can be applied to a shower as long as it's waterproof, durable and correctly installed, says a reputable bathroom renovation contractor in Swainsboro, GA.
Price
Tile is typically costlier to install than a plastic enclosure. A tiled shower will cost you about $1,800 on the average, while a plastic or fiberglass prefab shower will cost $400 to $1,000. A tile shower will usually take about a week to install, while a prefab unit can be installed in a day.
Maintenance
Both tile and plastic shower enclosures require routine care. Acrylic or fiberglass enclosures shouldn't be scrubbed roughly, as doing so will dull the surface. Prefab units need cleaning more often, but the cleaner can be left to do much of the work. Tile is more durable and can be scrubbed with a brush.
Durability
Tile lasts, but only if installed correctly. Water can penetrate into walls and flooring if grouting is done improperly. On the other hand, one downside to a prefab enclosure is the material can be cracked. Tile will allow you to create a smaller size or odd-size shower with relative ease. If your aesthetic sensibilities point you in the direction of tile, then it would certainly be worth the time and money.
Design Your Dream Bath With DreamMaker
DreamMaker Bath & Kitchen of East Georgia takes all your needs for bathroom remodeling in Swainsboro, Dublin, Statesboro, Vidalia, or Metter, GA, into consideration, guaranteeing we meet and even exceed your expectations. When you choose to work with us, you can rest assured that your home is in good hands. Call us at (478) 268-4206 to schedule an appointment today!
Kitchen and Bathroom Remodeling Services
If you live in Swainsboro, Dublin, Statesboro, Vidalia, or Metter and are interested in learning more about remodeling your kitchen or bathroom, don't hesitate to contact the DreamMaker Bath and Kitchen of East Georgia team.