---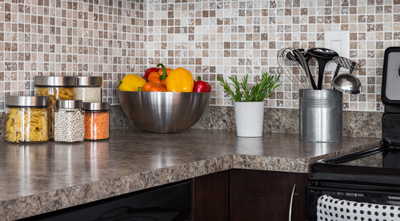 ---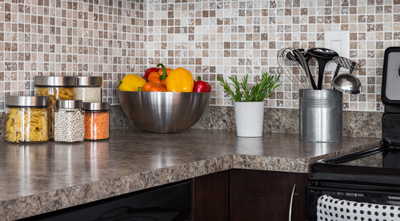 Now that the holiday rush is over and the new year has begun, you finally have a little time to focus on you and your home. Why not celebrate by diving into a home remodeling project? Consider calling a contractor today to begin that big kitchen update right away! While you're making renovation plans, make sure you look into all of the various countertop materials available. While a little more expensive, one of the very best options for kitchens is granite. Here are four great reasons you should choose granite countertops for your kitchen update.
1. Granite Never Goes Out of Style
Granite possesses a timeless beauty and allure that other materials simply do not. While tile and laminate certainly have their place, nothing stands out as much as a beautiful granite countertop in your kitchen.
2. Granite is Always Unique
Worried all your friends and neighbors already used granite in their kitchen or bathroom updates? If you're concerned making the same material choice as others will make your space too similar to theirs, don't fret. Every slab of granite is different, so you can be assured your space will stand out on its own.
3. Granite is Non-Porous
Keeping a clean kitchen is really important. If you're not careful, dangerous bacteria can take hold and multiply, endangering you and your family. One of the best benefits of choosing granite countertops for your home renovation project is that the material is non-porous. It's difficult for bacteria to stick and hide on non-porous surfaces, meaning your kitchen will be safer and healthier.
Ready to Commit to Installing Granite Countertops in Your Kitchen?
Start your New Year with a bang by having a contractor install granite countertops in your kitchen. Call DreamMaker Bath & Kitchen of East Georgia for more information about the many benefits of choosing granite for your home. We can't wait to help you design the kitchen of your dreams! Visit our website for more information about our varying remodeling and construction services, or call us at (478) 268-4206 to set up an appointment. Don't forget to ask how you can receive a free consultations when you call!
Kitchen and Bathroom Remodeling Services
If you live in Dublin, East Dublin, Dudley or Dexter and are interested in learning more about remodeling your kitchen or bathroom, don't hesitate to contact the DreamMaker Bath and Kitchen of East Georgia team.