---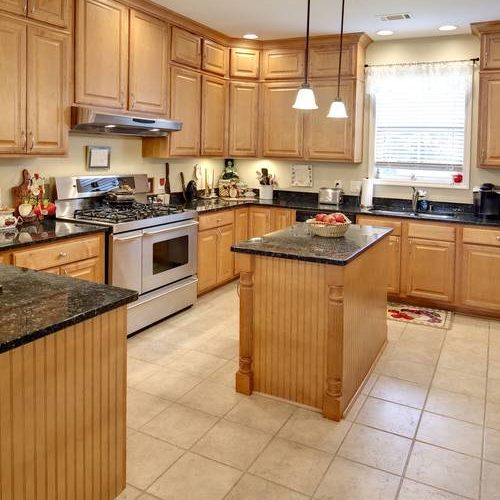 ---
There's practically a million ways to spruce up your kitchen space. One of these worthwhile kitchen remodeling projects is a kitchen island installation. However, a standard kitchen island simply won't do — you have to take things up a notch. Here are a few design prompts you can use to upgrade your kitchen island. 
Play With Function
Have you ever sat on a barstool at a kitchen island that was not designed for barstools? Why put your guests (and yourself) through the same discomfort? Remember that when you design a kitchen island, you're designing for function and not just form. Optimizing your kitchen island with practicality in mind will help transform your kitchen into a space everyone wants to frequent.
Alternatives
Kitchen islands don't necessarily have to be countertops. You can repurpose a stately, rectangular bistro table with a bottom shelf as an alternative kitchen island option. Not only will the pared-down look of a bistro table open up your kitchen space, it will also act as visually interesting centerpiece.
Mixed Metals
If your kitchen remodeler is on board with mixing metal types as design elements, then by all means. Throwing two or three different metals in the mix can give a breath of fresh air not only to your kitchen island but also to your entire kitchen.
Choose Monotony
Sometimes monotony is what makes your kitchen island stand out in harmony. If your kitchen is predominantly wood elements, don't be afraid to choose the same material for your kitchen island. 
<h2>Let DreamMaker Make Your Kitchen Better</h2> DreamMaker Bath & Kitchen of East Georgia aims to elevate your kitchen's appearance. Got a kitchen that needs a facelift? Call us today at (478) 268-4206 to turn your dream kitchen into reality! We serve Swainsboro, Dublin, Vidalia, Statesboro, and Metter, GA, and many other surrounding communities.
If you live in Swainsboro, Dublin, Statesboro, Vidalia, or Metter and are interested in learning more about remodeling your kitchen or bathroom, don't hesitate to contact the DreamMaker Bath and Kitchen of East Georgia team.