---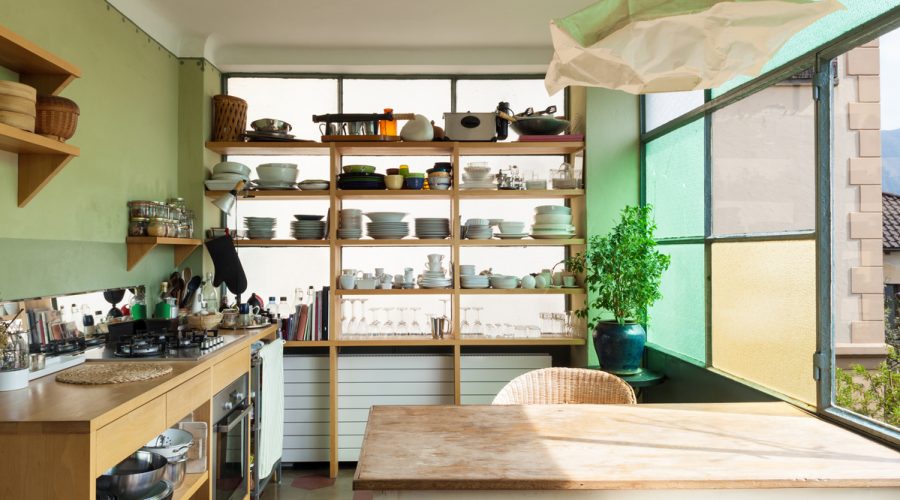 ---
Upper cabinets or not? How about open shelves? Or what about nothing at all? Before you call a kitchen remodeler in Swainsboro, GA, for help, let's take a quick look at the options available to you.
Upper Cabinets
Pros: Upper cabinets can do a lot to conceal unorganized dishes and kitchenware. If you haven't got the time nor inclination to keep your wares in order, this is most likely the way to go. With cabinetry, your kitchen can be made to look clean and tidy with everything tucked away and off the countertops.
Cons: Upper cabinets take up space and can make a small kitchen feel smaller and more cramped. They're also generally more expensive than shelves or wall finishes.
Open Shelves
Pros: Providing convenient storage for daily essentials, open shelving is a popular trend that has come into its own. Frequently used items like plates, glasses and basic cookware are kept in easy reach and create an interesting display that can be quite engaging.
Cons: There will be a lot of dusting needed for lightly used items. Also, if you have a lot of stuff, the shelves may look cluttered.
Tip: Don't tear out upper cabinets before trying out what it's like living with open shelves.
Nothing at All
Pros: Leave your walls bare and reclaim visual space as well as create more elbow room. Enjoy a larger-feeling kitchen with a bright, open feel. Find more room to hang art or to use a beautiful tile accent or nice track lighting.
Cons: No space for storage. For serious chefs, this may be a problem. On the other hand, casual cooks may think it a great way to eliminate clutter.
Let's Start a Conversation!
Whichever option best suits your style, DreamMaker Bath & Kitchen of East Georgia can transform your space with kitchen remodeling in Swainsboro, Dublin, Statesboro, Vidalia, or Metter, GA! We are confident we can give your kitchen the boost it needs. Call us today at (478) 268-4206 to schedule an appointment!
Kitchen and Bathroom Remodeling Services
If you live in Swainsboro, Dublin, Statesboro, Vidalia, or Metter and are interested in learning more about remodeling your kitchen or bathroom, don't hesitate to contact the DreamMaker Bath and Kitchen of East Georgia team.