---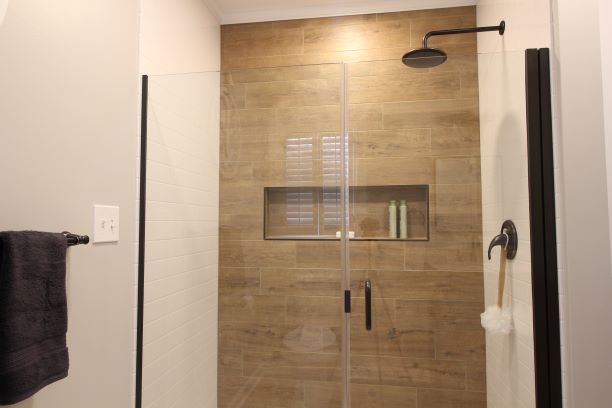 ---
No matter how big or small your bathroom is (or how many), a bathroom remodel will always be a somewhat inconvenient experience. When remodeling is a must, then it will serve you well to know a few survival tips. Here are some things you can do to manage bathroom remodeling-related stress.
Choose the Right Contractor
You'll encounter renovation companies that only care about making sales, but it's important that you don't fall into the trap of these contractors. Choosing a remodeler that has your best interests in mind requires asking around and looking for references. You don't have to search far and wide — your local bathroom remodeling contractors at DreamMaker Bath & Kitchen have a proven track record of customer satisfaction.
Finding a reputable remodeler is half the battle. For a relatively stress-free bathroom remodeling project, you also need to take some proactive steps.
Set Up a Makeshift Bathroom
A bathroom is an essential part of any home. Needless to say, you shouldn't have to endure a bathroom-less existence even with a renovation underway. Talk to your contractor about how to set up a makeshift bathroom during the time your existing bathroom is out of commission.
Get Covered
Dust and dirt are inevitable parts of any remodeling project. Expect to see dust and dirt as a result of the bathroom remodeling process, although the remodeling crew should do a thorough clean-up once the project has been completed. Make sure your remodeler covers the work space and all the areas the crew will be frequenting.
Enjoy Worry-Free Remodeling With DreamMaker
DreamMaker Bath & Kitchen of East Georgia specializes in hassle-free remodeling, whether for your bathroom, your kitchen or any other part of your home that needs sprucing up. Call us today at (478) 268-4206 and achieve your remodeling dreams!
Kitchen and Bathroom Remodeling Services
If you live in Swainsboro, Dublin, Statesboro, Vidalia, or Metter and are interested in learning more about remodeling your kitchen or bathroom, don't hesitate to contact the DreamMaker Bath and Kitchen of East Georgia team.