---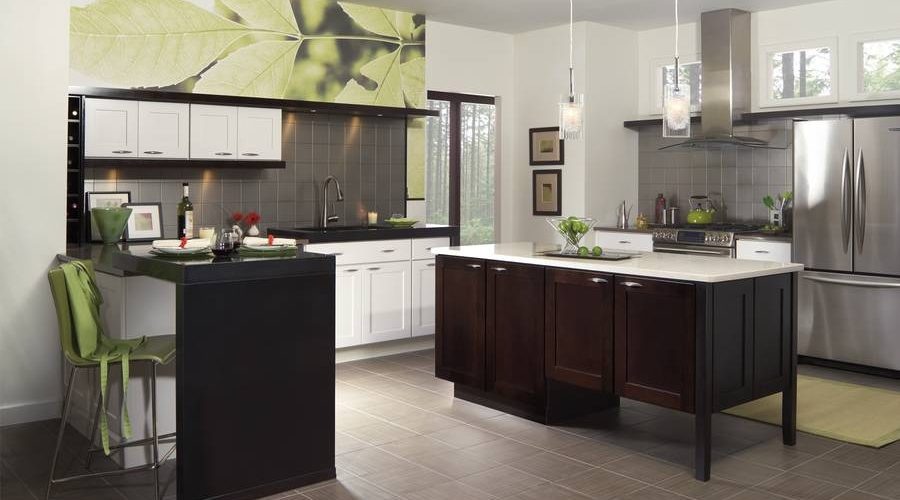 ---
The kitchen is probably the room in your house that requires the most cleaning. Fortunately, with some planning, you can design a kitchen that's easier to clean and maintain. In this blog, the interior remodeling contractors at DreamMaker Bath & Kitchen of East Georgia take a look at the qualities of an easy-to-clean kitchen.
Choose Easy-to-Clean Appliances
If your kitchen remodeling budget allows for new kitchen appliances, choose models that allow easy cleaning. Induction cooktops are a good example. Whereas traditional cooktops have many nooks and crannies that hide crumbs, induction cooktops have a single flat glass surface that can be easily wiped clean.
Pick a Simple Backsplash
Grout is hard to clean, as anyone who has had to clean bathroom grout with a toothbrush will attest to! Backsplashes are usually made of tile and grout, and while not as big an area as the bathroom floor, this area can be challenging to clean. DreamMaker's kitchen remodelers offer backsplash options that do not use tile, but if you still want a tiled look, choose large, closely-spaced tiles. We recommend a glass backsplash because it has a smooth, easy-to-clean surface that does not use grout.
Choose a Nonporous Countertop Material
Traditional countertops of natural granite are beautiful and unique, but they require a lot of care and maintenance. Materials such as stainless steel and cultured marble are a good, easy-to-clean alternative. Their nonporous surfaces make them easy to keep clean.
If you prefer to use bare countertops for food prep, then you will like the fact that nonporous countertops are less prone to bacterial growth. And like glass cooktops and backsplashes, nonporous countertop materials can be easily cleaned with household products.
Avoid Open Shelves
Open shelves create a spacious look in the kitchen, but they also accumulate a lot of dust. Traditional cabinets remain the easy-maintenance storage solution for kitchens. If you prefer a more spacious look, consider cabinets with glass doors.
Let's Start a Conversation!
DreamMaker Bath & Kitchen of East Georgia is a leading local provider of kitchen remodeling services. Give us a call at (478) 268-4206 or fill out our contact form to discuss your dream kitchen! We serve customers in Swainsboro, Dublin, Statesboro, Vidalia and Metter, GA, and nearby areas.
If you live in Swainsboro, Dublin, Statesboro, Vidalia, or Metter and are interested in learning more about remodeling your kitchen or bathroom, don't hesitate to contact the DreamMaker Bath and Kitchen of East Georgia team.