---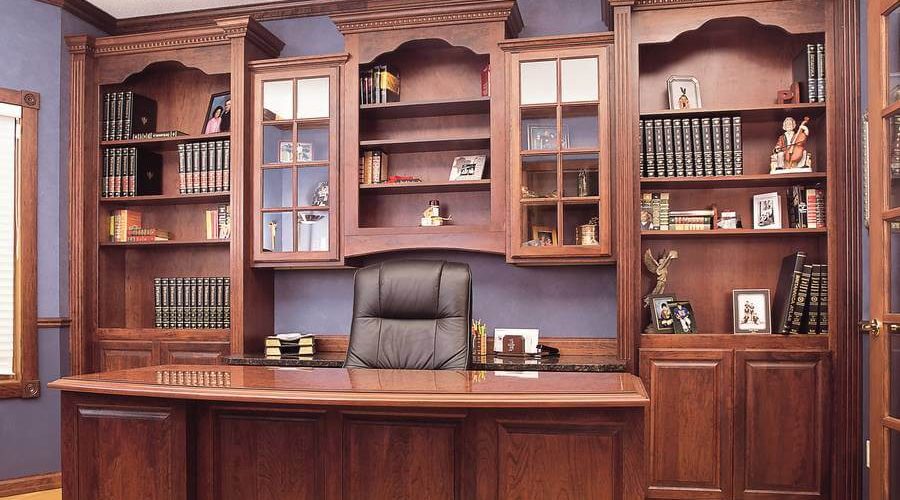 ---
There are many advantages to working from home but when you don't have the right workspace, your productivity might suffer — and your business too. If you're in the process of designing or redesigning a home office, here are some tips from
home remodeling
experts at DreamMaker Bath & Kitchen of East Georgia.
Location
Choose a room or area with enough space for your equipment and supplies. If your work involves creating art pieces or other tangible things, you might want to consider having an alternate space for production. This could be a finished basement, heated garage or hobby shed.
Layout
Design the layout of the room and establish early on how you want your office to look. It's often recommended to designate certain areas for specific tasks. For instance, you might want to have a separate space for thinking, working and meeting. This usually helps to avoid clutter and ensure you can focus on the task at hand.
Lighting
Don't forget to come up with a lighting plan that will ensure eye comfort throughout the day. You can ask
interior remodeling contractors
to help you with this. Generally, light should be directed away from your line of sight. Your lighting plan should include natural light from side windows and supplemental light from a desk lamp.
Comfort
Pick the right furniture to ensure comfort while working. You might want to start with the chair — make sure it's adjustable so that the lumbar support, armrests and seat height suit your body.
Color
The color of your office interior can influence how you feel when you're in there, impacting your productivity and energy levels. For example, orange and red are often considered energizing, so they're ideal if your work is tedious or physical. Blue is generally known to help with productivity, while green helps increase energy levels.
Let's Start a Conversation!
DreamMaker Bath & Kitchen of East Georgia is a trusted name in the home improvement industry. We offer an array of services, ranging from
closet remodeling
to bath and kitchen renovation. Call us at (478) 268-4206 or fill out our
contact form
to start a conversation if you live in Swainsboro, Dublin, Statesboro, Vidalia and Metter, GA, and nearby areas.
If you live in Swainsboro, Dublin, Statesboro, Vidalia, or Metter and are interested in learning more about remodeling your kitchen or bathroom, don't hesitate to contact the DreamMaker Bath and Kitchen of East Georgia team.