---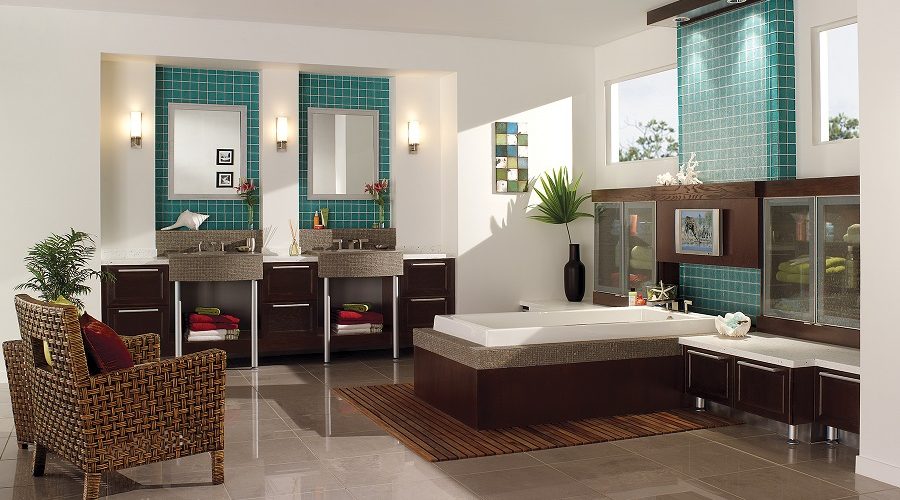 ---
As you plan for the holidays, keep in mind the people who have made your life easier this year. 'Tis the season for giving holiday cheer, after all — and home professionals appreciate a kind gesture. But how much exactly should you give?
DreamMaker Bath & Kitchen of East Georgia, the area's leading kitchen and bath remodeling contractor, shares this handy holiday tipping guide:
Housekeepers often receive a holiday tip equivalent to one week's worth of wages. If the head cleaner uses a team of helpers, you should divide the tip among the crew.

Trash collectors may get up to $25 per person, but make sure to check that there are no local restrictions on tipping public service workers.

Lawn maintenance or landscapers don't need to be tipped every week, but consider a tip of up to $50 at the end of the season.

Pool service providers may receive a holiday tip equivalent to one week's service.

Handymen don't generally receive tips unless they've performed extra services beyond the scope of their work.
What if you've recently invested in home remodeling work? According to an Angie's List survey, remodeling companies expect a tip only 6% of the time, though 18% have received them for delivering exceptional service. Tipping isn't expected for home remodelers, but there are other ways to show appreciation.
Call it a bonus. If you're planning to have remodeling work done, you can add a clause to the cost-plus remodeling contract that provides a bonus if the contractor completes the project early or under budget.

Write a positive review on their website or other prominent trade sites. Do you love the bathroom upgrade ideas your contractor incorporated into the finished space? Praise the work and your experience in an online review. Helping a contractor gain future clients is the gift that keeps on giving.

Give them gift cards or personalized gifts. If you've noticed that your home remodeler drinks a particular brand of coffee, give him a $30 gift card for coffee. Homemade gifts are always appreciated as well. Don't forget to include a note thanking them for their great work.
Let's Start a Conversation
DreamMaker Bath & Kitchen of East Georgia is your leading source for high-quality home remodeling solutions. Call us today at (478) 268-4206 or fill out our convenient online form to schedule your consultation. We'd love to hear from you!
Kitchen and Bathroom Remodeling Services
If you live in Dublin, East Dublin, Dudley or Dexter and are interested in learning more about remodeling your kitchen or bathroom, don't hesitate to contact the DreamMaker Bath and Kitchen of East Georgia team.