---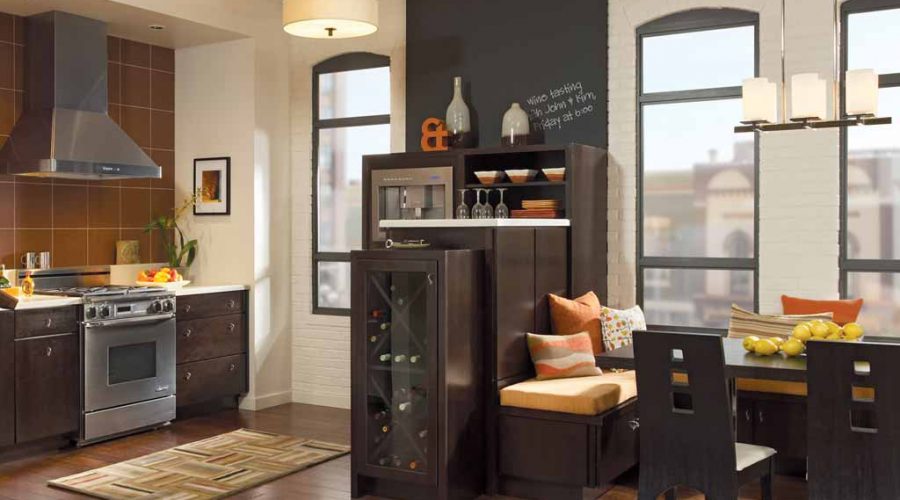 ---
If you want to stick to your new year's resolution of eating healthier food, start by setting realistic expectations. Expectations and goals that are too strict and unforgiving just end up making you feel bad, which can cause you to abandon your resolution. Today, we'll explain why setting realistic goals is important and suggest some kitchen remodel ideas that can help you with your resolution.
The Importance of Setting Realistic Goals
When it comes to eating healthy, it's important to start small. Instead of completely overhauling your old diet, make small and easy-to-follow changes instead. For example, make a decision to cut back on soda and to eat more vegetables throughout the day. When you accomplish small goals like these, you will feel more confident. This makes you more likely to stick with your new year's resolution.
Ideas to Help You Eat Healthier
Here are a few more ideas you can try:
Eat mindfully. Eat slower and appreciate the flavors of your food. Eating delicious food should feel good. Don't rush through a meal and deprive yourself of that experience. Mindful eating can improve portion control, digestion and weight management.

Don't skip meals. Waiting too long to eat can reduce your energy and make you more prone to overeating. Try not to let more than five hours go by without eating something. Eat a healthy snack between meals and avoid the temptation of junk food.

Store fewer sweets at home. You shouldn't deprive yourself by resolving to never sugar again. Sweets should be a special treat. As a trusted local kitchen remodeler, we recommend adjusting your environment and storing fewer sweets at home to reduce temptation.
Tips to Help You Improve Your Kitchen
Adjusting your environment to make cooking more enjoyable and better support your desired lifestyle is one of the best ways to achieve your goal of eating healthy. Upgrade your kitchen so that it has a logical kitchen work triangle. This work triangle will help you prepare and cook healthy meals more efficiently. Organize your pantry so you have access to healthy food. Cooking in a well-designed kitchen will feel good and encourage you to stick to your plan of eating more healthy, home-cooked meals.
Rely on DreamMaker for All of Your Kitchen Remodeling Needs
Dreammaker Bath & Kitchen of East Georgia can upgrade your kitchen and turn it into an environment that not only makes eating healthy easy, but also fun! Our full-service remodeling approach, commitment to superior craftsmanship and outstanding customer service mean you can rely on us for all of your home remodeling projects. Call us at (478) 268-4206 or contact us here to learn more about our services and products.
Kitchen and Bathroom Remodeling Services
If you live in Dublin, East Dublin, Dudley or Dexter and are interested in learning more about remodeling your kitchen or bathroom, don't hesitate to contact the DreamMaker Bath and Kitchen of East Georgia team.