---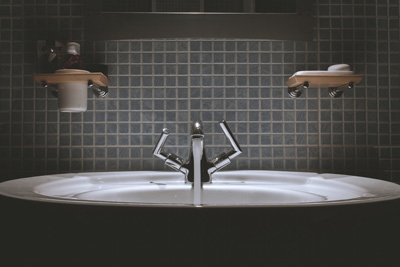 ---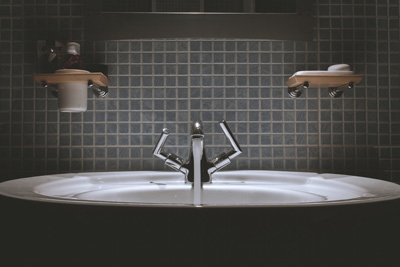 A bathroom remodel can turn a drab space into a perfect, calming oasis. An effective redesign from DreamMaker Bath & Kitchen can also improve your home's value, add storage, create added functionality, and increase space. We understand that the numerous options available for a makeover project can be overwhelming. We've created these questions to assist you in getting the most out of your bathroom remodel.
Which bathroom should I choose?
Before starting, think of what the extent of your makeover project will be. Do you want to remodel your downstairs half-bath which is only used a few times a week, or the master bathroom used daily? The bathrooms that are used most often require larger budgets, as they generally contain more amenities.
What's the bathroom makeover budget?
Determine what your budget will allow after deciding which bathrooms need work. Remember, it's essential to maintain a budget that will benefit you, the contractor, and the design team to ensure everyone is on the same page from the start. This will also prevent any future misunderstandings during the remodel project.
What amenities are important, and how do you use the bathroom?
Beyond the basics, everyone has individual needs for a bathroom. For some, a tranquil spa-like tub where they can relax after work is essential. For others, a double vanity is crucial in the mornings to allow family members to get ready simultaneously. If necessary, consider features for safety and mobility, such as a walk-in tub or a zero-barrier shower. Discover the problem areas of your current bathroom so your contractor can best address your needs and help you plan your bathroom project.
How much energy do you use?
One of the most important factors to think of before choosing to remodel a bathroom is how much energy you and your family use, and if you could use less. Eco-friendly designs have grown in popularity in the Swainsboro, GA, area during recent years. Keep in mind that you don't have to sacrifice water or energy to be "green". For example, energy efficient appliances help to save water while flushing the toilet and also control the temperature of the shower, so you save both water and heat. An eco-efficient remodel could lower future energy bills and bring peace of mind knowing you're contributing to conservation efforts.
Your bathroom is an essential component to your Swainsboro, Georgia home. DreamMaker Bath & Kitchen's experienced consultants are trained to ask you all the important questions during your free consultation, ensuring that you receive the bathroom results you desire. With our renown artistry and trend-proof styles, a bathroom or kitchen remodelupdate is sure to last for years, giving you the best return on investment. So, don't wait any longer to have the interior remodel of your dreams for your home or commercial property—call or email us today! (478) 268-4206
Kitchen and Bathroom Remodeling Services
If you live in Dublin, East Dublin, Dudley or Dexter and are interested in learning more about remodeling your kitchen or bathroom, don't hesitate to contact the DreamMaker Bath and Kitchen of East Georgia team.