---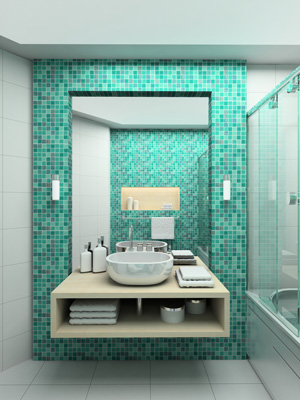 ---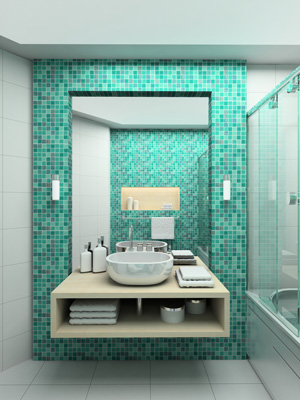 As a homeowner, you know just how important it is to take care of the bathrooms in your home. After all, they see more traffic than most other parts of your house and are absolutely essential to your daily life. But when is the right time to update your bathroom? There are several factors to consider. Here are four ways to tell if it's time to call your contractor.
1. Your Bathroom Shows Its Age
One way to tell whether it's time to update your bathroom or not is to spend some time observing its condition. While a few scuff marks on the walls might be easily overlooked, things like flaking paint, discolored showers, and cracking tiles are all signs of serious wear. These things indicate that it's time to freshen up your space.
2. Your Bathroom Stands Out (In a Bad Way)
Have you redecorated recently or had a kitchen makeover? If so, you may have unintentionally left your bathroom behind! Your bathroom's looking significantly different from the rest of your home is a definite sign it's time for an upgrade.
3. Your Bathroom Lacks Function
Over time, what we like changes. This could impact your decision to update your bathroom. While you might have preferred a space-saving shower in the past, a luxurious whirlpool bath may be more appealing now. Desiring changes in your bathroom's functionality is a great reason to remodel.
4. You're Selling Your Home
Any real estate agent will tell you that a little home remodeling is good before putting your house on the market. This is because buyers like to see move-in-ready homes. They also like to see updated bathrooms. Bathrooms are a huge selling point for house hunters, which means you should seriously consider giving yours a little attention before selling.
If it's time to update your bathroom…
If it's time to update your bathroom, contact DreamMaker Bath & Kitchen of East Georgia today. We can help you design the bathroom of your dreams. To learn more about us and the services we offer, visit our website or call (478) 268-4206. We offer free in-home consultation and would love to schedule an appointment to discuss your remodeling project.
Here to Help Update Your Bathroom
If you live in Dublin, East Dublin, Dudley or Dexter and are interested in learning more about remodeling your kitchen or bathroom, don't hesitate to contact the DreamMaker Bath and Kitchen of East Georgia team.