---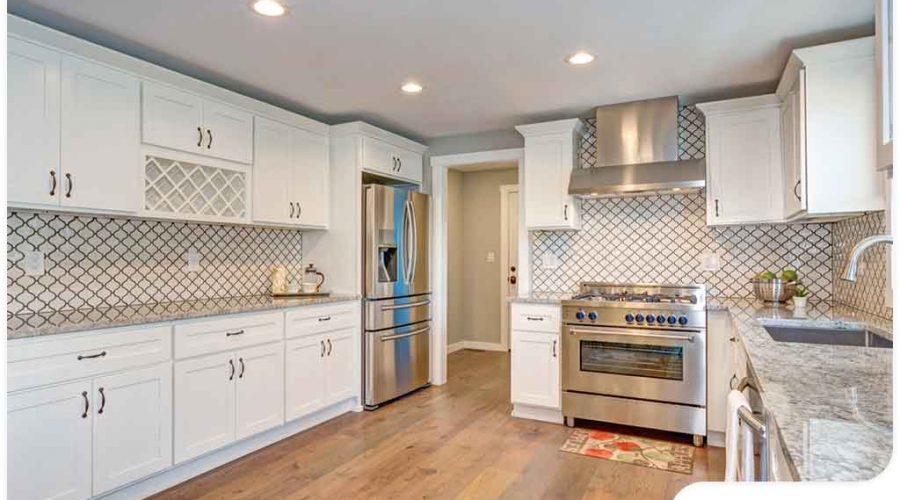 ---
Compared to other parts of the kitchen remodeling design plan, you have a great deal of flexibility when customizing your kitchen backsplash tile. To help you get started, the
home remodeling
experts at DreamMaker Bath & Kitchen of East Georgia are here to share some do's and don'ts of tile backsplash design.
Design Do's
Choose a countertop material first. All kitchen activities revolve around the countertop, which is why it makes sense to choose that material first. Besides, it's easier to match the countertop to the backsplash than vice versa. When choosing a countertop material, think about which one best suits your taste as opposed to settling on a backsplash design where you'll have to mix and match tiles.
Ask for a sample before making a decision. Looking at pictures of tiles in product catalogs is a good start, but you can't rely on pictures alone. Lighting can affect how a backsplash tile looks. Be sure to examine a sample in your kitchen.
See if you want more space for your backsplash. A standard backsplash would cover 16 to 18 inches between the countertop and kitchen cabinets, but if your kitchen still has plenty of space left, you can expand the backsplash. Remember: proportion is key here. If you want to create more space for your kitchen backsplash in the design, you can try moving the kitchen cabinets up slightly.
Make sure the backsplash blends in with the rest of your kitchen. When it comes to interior design, all of the elements in your kitchen — especially your countertop and backsplash — should complement each other.
Design Don'ts
Don't make split-second decisions. Don't be pressured into quick decisions. Instead, do your research on tile designs and carefully examine tile samples. It'll probably take a while before you find the right tile combination. If you're having trouble settling on a backsplash design, there's nothing wrong with asking help from a kitchen remodeler.
Choose trendy tiles. There's nothing wrong with choosing bold, trendy colors. The problem is these designs tend to go out of style quickly. Remodeling your kitchen is a time-consuming process, so it's generally best to pick a classic design.
Don't attempt DIY backsplash installations. Unless you have prior experience, you run the risk of poor installation. And because backsplashes are a highly visible portion of your kitchen, you'll either have to look at an eyesore or have the work re-done, costing you more overall.
Let's Start a Conversation!
DreamMaker Bath & Kitchen of East Georgia is a locally owned company that offers a wide range of professional remodeling services, including kitchen and
bathroom remodeling
. To get started on your project, call us at (478) 268-4206 or fill out our
contact form
to start a conversation. We serve homeowners in Swainsboro, Dublin, Statesboro, Vidalia and Metter, GA, and nearby areas.
If you live in Swainsboro, Dublin, Statesboro, Vidalia, or Metter and are interested in learning more about remodeling your kitchen or bathroom, don't hesitate to contact the DreamMaker Bath and Kitchen of East Georgia team.