---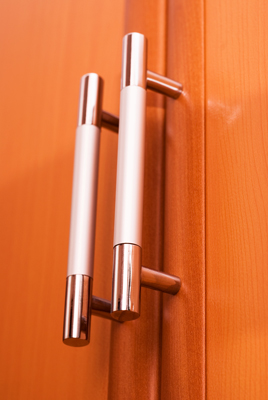 ---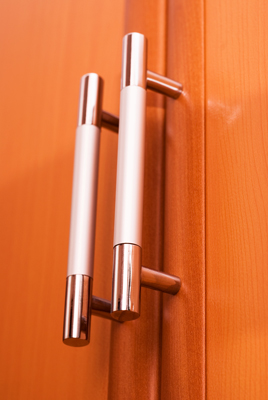 Whether you've been updating your kitchen or bathroom, now that you've found the perfect cabinets it's time to select the right hardware to match. It can be easy to overlook this important aspect of designing your space, but these relatively small details are actually quite important. While seemingly invisible, the right cabinet knobs and drawer pulls tie your design together. Don't go with just any old cabinet hardware, find what suites your space and personal style best. Here are three important principles to incorporate in your process before discussing your choices with your contractor.
1. Use Your Cabinets
Obviously, you'll use your cabinets once they've been built and installed. This is more about using them to inform your hardware selection decisions. If you're hoping to add contrast, that's great; just try to avoid choosing anything that will draw too much attention away from the natural beauty of the cabinets themselves. You should be able to achieve a nice balance with your hardware selections, adding flare while still staying true to the overall room design.
2. Consider Your Space
It's not just the cabinets you'll want to consider. In your kitchen, make sure your hardware choices match your appliances and light fixtures. For your bathroom update, ensure the hardware you decide on doesn't clash with the countertops or tile. The knobs and pulls you choose should help bring your entire design together.
3. Remember Your Needs
Any home renovation should make daily life easier. While it may be tempting to pick hardware that is flashy and complicated, if it's going to make using the space more difficult, avoid it. Similarly, keep any special requirements in your family in mind and be sure to accommodate accordingly where needed.
Ready to Talk Hardware for Your Cabinets?
Now that you've gotten your cabinets selected, are you ready to discuss your hardware selections? Speak with a helpful representative from DreamMaker Bath & Kitchen of East Georgia today! We'll be happy to help you find the perfect hardware for your cabinets and your home. Visit our website to learn more about us or call (478) 419-3600 now to learn more about our free consultation offer.
Hardware for Your Cabinets
Serving the locations of Swainsboro, Vidalia, Dublin and Metter. We also serve Lyons, East Dublin, Twin City, Wrightsville, Louisville, Wadley and Millen