---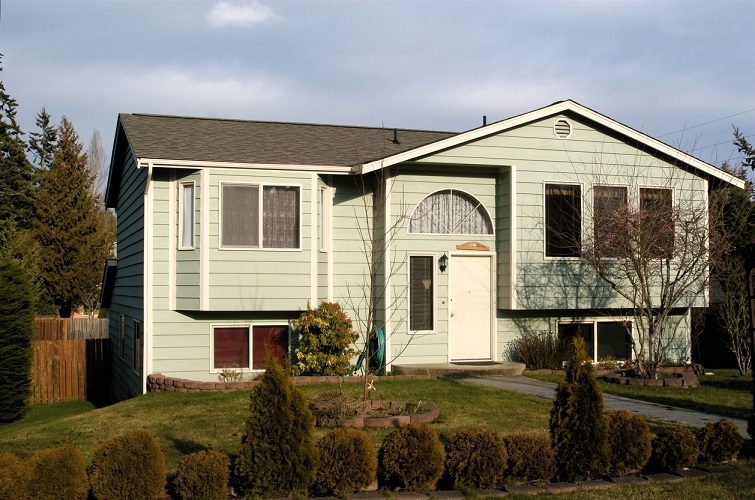 ---
Today, multi-level homes are no longer as popular as they were back in the 1940s and 50s, but they remain one of the most quintessential home designs in America. If you happen to live in a split-level home but don't particularly feel like you're living the dream, don't call the moving company just yet.
In this article, DreamMaker Bath & Kitchen of East Georgia, one of the area's premier remodeling contractors, lists a few ways to breathe new life into your split-level home.
Two Issues & Their Solutions
Split-level homes were invented by the illustrious Frank Lloyd Wright as an economical alternative for the average American family at the turn of the twentieth century. They offered a lot of square footage but could still fit on a small suburban lot. Being the brainchild of a renowned architect and interior designer, multi-level homes still do present some challenges.
1. Outdated Exterior
Keep in mind that split-level homes may look a bit dated, given the surplus of contemporary-style homes everywhere. Window and siding replacement are essential for a much-needed curb appeal update. Try to steer clear of extremely modern-looking elements so these upgrades don't look out-of-place.
2. Not Enough Room
While split-level homes can hardly be considered sprawling mansions, they're not too cramped either. However, the division of rooms in a multi-level home can make the interior feel like there's not enough room. A simple design hack would be to remove some furniture items to free up space. If you really want the feeling of more space, taking out walls just might do the trick.
Better Home, Better Life
Are you considering adding on to your house? Let DreamMaker Bath & Kitchen of East Georgia help! We strive to provide the best home renovation services and materials in every job we do. Call us today at (478) 268-4206 to schedule a consultation. Your dream home awaits!