---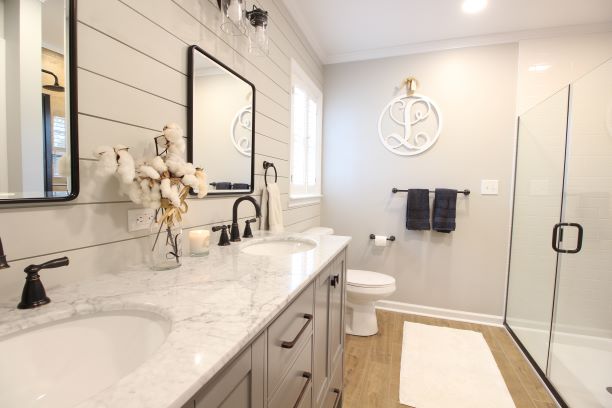 ---
One of the most critical steps in a remodeling project is first choosing the right remodeler for the job. You're bound to find a few viable candidates in your search, but how do you choose just one? In this blog, the interior remodeling contractors at DreamMaker Bath & Kitchen of East Georgia share a few signs that you have likely found the right remodeler for the job.
1. The company is upfront about even the smallest details.
A contractor who answers your questions in detail is a good candidate. Whether you're talking about the materials, the process or the estimate, detailed answers are indicative of a knowledgeable and honest remodeler. When asked for an estimate, a legitimate remodeler won't give you a final answer verbally, nor will they start throwing out prices without taking measurements and specifications into account. When you do receive a written quote, it should include a list of material specifications with a breakdown of all the costs involved.
2. You're not being pressured to sign the contract.
Unscrupulous contractors resort to leaning on a potential client to get a signed contract. Sales tactics such as the following should raise red flags: pushing low rates "for a limited time," overemphasizing return on investment and suggesting that the material costs will increase in the next few weeks. Legitimate interior and kitchen remodelers give you all the information you need to make an informed decision and then allow ample time for you to study the contract and ultimately decide whether or not to sign it.
3. You're not being asked for the full payment upfront.
No legitimate contractor asks clients for 100% of the contract price upfront. A typical payment plan consists of a downpayment of about 30%. This is followed by a few installments after certain milestones are reached, such as material delivery. A final installment is usually paid after satisfactory completion of the job. Note that the payment schedule should be clearly outlined in the quote.
4. You have a good feeling about the remodeler.
Sometimes you just need to trust your gut. Kitchen and bathroom remodeling may take up to eight weeks to finish, so if you don't feel comfortable being around a particular remodeler, don't hire the company.
Let's Start a Conversation!
DreamMaker Bath & Kitchen of East Georgia is the leading local provider of kitchen remodeling services and much more. Give us a call at (478) 268-4206 or fill out our contact form to discuss your remodeling needs. We serve customers in Swainsboro, GA, and many nearby areas.
If you live in Swainsboro, Dublin, Statesboro, Vidalia, or Metter and are interested in learning more about remodeling your kitchen or bathroom, don't hesitate to contact the DreamMaker Bath and Kitchen of East Georgia team.