---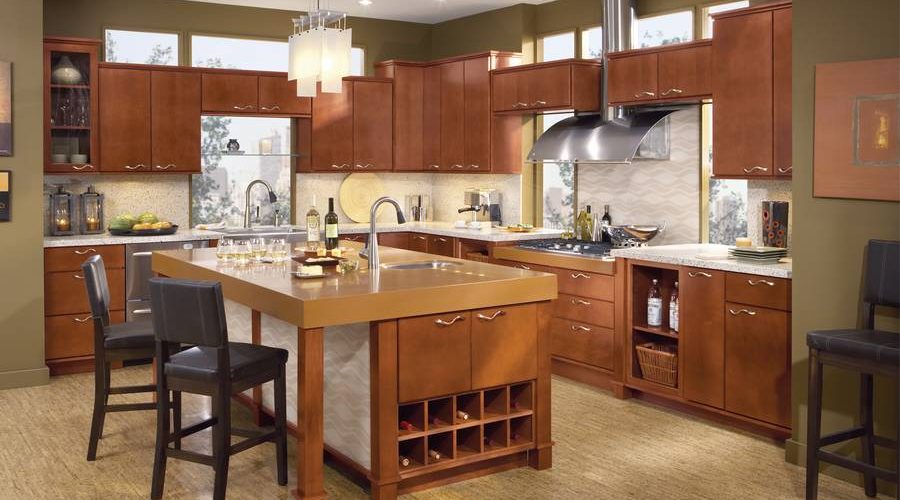 ---
Where some people regard remodeling projects in terms of return on investment or usefulness, others are focused solely on the happiness a project delivers. In this blog, the
interior remodeling contractors
at DreamMaker Bath & Kitchen of East Georgia share the top projects that homeowners are happiest with, according to the 2019 Remodeling Impact Report by the National Association of REALTORS®.
Complete Kitchen Renovation — Homeowners usually undertake kitchen renovation to upgrade worn-out surfaces, materials and finishes. Some who have just moved into a new home renovate their kitchens to align it with their style and taste. Homeowners who have undertaken a complete kitchen renovation are happier due to improved functionality and livability, with upgrades such as kitchen islands, new kitchen appliances or even a new floor plan that makes it easier to move around in the kitchen.
Bathroom Renovation — A bathroom remodel can dramatically increase your home's value; this is one of the reasons why bathroom remodeling is so popular. Homeowners derive happiness from a newly remodeled bathroom when it improves functionality and creates a relaxing experience. Homeowners who plan on aging in place feel a sense of relief knowing that they will still be able to take care of themselves in their later years, thanks to accessibility upgrades such as walk-in bathtubs.
Basement Conversion to Living Area — Converting an unfinished basement, or one that's relegated to storage, is a project that improves liveability and functionality, and can expand living areas for growing families. Recreational rooms are one of the most popular types of basement conversions. Homeowners derive happiness from having a private space where they can retreat, right in their own homes.
Full Interior Paint Job — Repainting the interior is an opportunity to give a home a makeover without knocking out a wall or replacing components. Colors can affect mood and a new, well-coordinated color palette can turn a drab-looking room into an enjoyable living space.
Bathroom, kitchen, basementLet's Start a Conversation!
DreamMaker Bath & Kitchen of East Georgia is your leading provider of
home renovation
services. Give us a call at (478) 268-4206 or fill out our
contact form
to discuss your bathroom remodeling plans. We serve customers in Swainsboro, Dublin, Statesboro, Vidalia and Metter, GA, and nearby areas.
If you live in Swainsboro, Dublin, Statesboro, Vidalia, or Metter and are interested in learning more about remodeling your kitchen or bathroom, don't hesitate to contact the DreamMaker Bath and Kitchen of East Georgia team.