---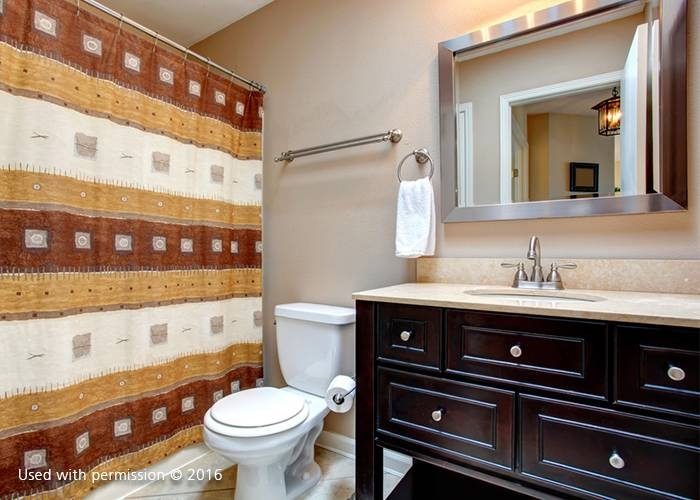 ---
The holidays are upon us! If you're having friends and family over during the coming weeks, no doubt you'll want to clean your house from top to bottom, and perhaps even think about investing in some remodeling. If you plan ahead, it's even possible to do a simple makeover of your home, including the bathroom. The guest bathroom is a popular space to work on right before the holidays, mainly because it gets a lot of traffic when holiday guests come to visit.
If you want to spruce things up a bit, DreamMaker Bath & Kitchen of East Georgia is here to help you out! Here are some easy bathroom upgrade ideas.
Mind the Storage
Storage should always be one of your top priorities whenever you're planning to remodel a space, especially the bathroom. During the holiday season, the last thing you want is for your guests to walk into a cluttered bathroom. You can add attractive baskets for easy organization or install new shower caddies and shelves to save more space.
Install Aging-in-Place Fixtures
It may be that you'll have senior family members coming over during the holidays. To make the bathroom a safe and comfortable place for them, be sure to install senior-friendly fixtures, such as a shower seat, grab bars or even a walk-in bathtub. These essentials will make the bathroom safer and more convenient to use.
Apply a Fresh Layer of Paint
If you're looking to liven up the aesthetics of your bathroom this coming holiday season, giving it a new coat of paint is a great way to go. Refreshing the current color or even changing the color completely can breathe new life into this space.
Make the Holidays Even More Joyous
As one the top local bathroom remodeling contractors, DreamMaker Bath & Kitchen of East Georgia can help you achieve the bathroom you've always envisioned. Call us today at (478) 268-4206 or fill out our request form to start a conversation.
Kitchen and Bathroom Remodeling Services
If you live in Dublin, East Dublin, Dudley or Dexter and are interested in learning more about remodeling your kitchen or bathroom, don't hesitate to contact the DreamMaker Bath and Kitchen of East Georgia team.