---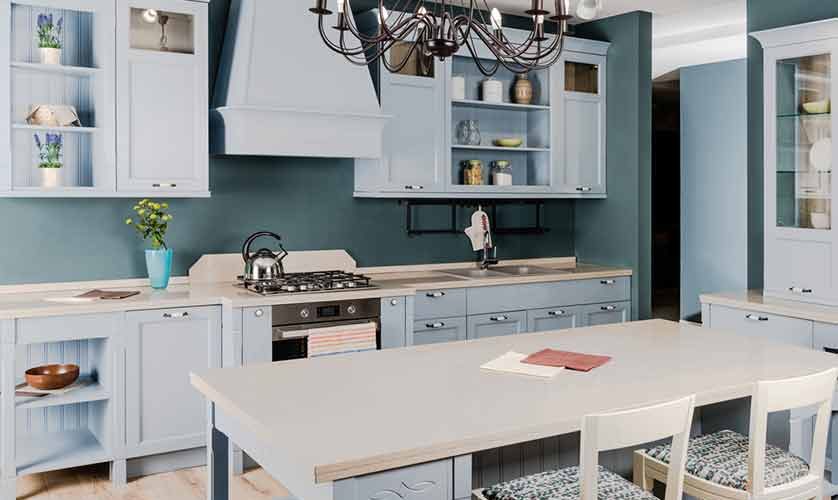 ---
Do you want a kitchen that welcomes you home after a long day? DreamMaker Bath & Kitchen of Colorado Springs creates kitchens full of love, warmth, and comfort, and can hold the best memories. Read on to find out how a well-thought-out design, a splash of your personal style, and the professional remodeling services of a trusted "kitchen remodeler near me" can transform your kitchen into the ultimate cozy retreat.
Adding a Rug or Runner
Adding a rug or runner is a great way to add warmth and texture to your kitchen. Whether it's a vibrant pattern that ties the room together or a soft, neutral rug that adds a touch of homey comfort, it is a great way to soften up the hard flooring surfaces in your kitchen, instantly creating a cozy atmosphere.
Introducing a Splash of Color
Adding a splash of color is a great way to bring warmth and coziness to your kitchen. While it's tempting to think of the kitchen as a neutral space, adding color is one of the best ways to reflect your style and bring the room to life.
Considering Lighting
For an added cozy feel, invest in soft lighting that helps to create a sense of warmth and comfort. Natural and dimmed lighting can truly transform the look and feel of a kitchen by adding a calming atmosphere. A lighted ceiling or a set of pendants can do the trick.
Installing a Kitchen Island
A kitchen island provides extra space for cooking or gathering and is also a great place to store kitchen items. Get a kitchen quote that includes adding an island to facilitate an inviting and cozy feeling in your kitchen.
Bringing in Nature
Add several indoor plants to bring your kitchen space to life while making it appear more inviting. You don't have to have a green thumb to foster life in your kitchen—set out several potted plants around the space or hang a potted herb garden from the ceiling.
Let's Start a Conversation!
Whatever your vision of a cozy kitchen is, DreamMaker Bath & Kitchen of Colorado Springs is excited to help you turn it into reality. Ahead of the project, we'll provide a kitchen estimate and highly value your ideas and inputs throughout the remodeling process, integrating them into your future kitchen's design.
We serve Colorado Springs, Woodland Park, Monument, Castle Rock, Glen Eagle, Black Forest, Falcon, and the rest of El Paso County. Don't hesitate to call our team today at (719) 636-2444 or complete our online form to kickstart your cozy kitchen remodeling journey with us.