---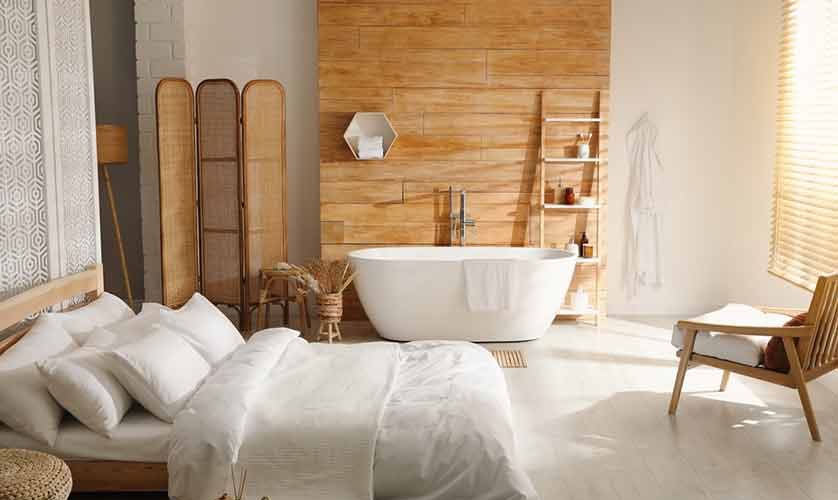 ---
You've probably heard of open-concept kitchens, but what about open-concept bathrooms? This innovative design trend has been capturing the hearts of homeowners, and it's not hard to see why. DreamMaker Bath & Kitchen of Colorado Springs, a premier bathroom contractor in the area, believes your bathroom should be a place of relaxation and serenity. Let's delve into what exactly constitutes this unique design idea.
Defining Open-Concept Bathrooms
An open-concept bathroom blurs the lines between the bedroom and bathroom, creating a seamless and spacious feel. Instead of walls separating the two, the design flows from one area to the other. Features such as a freestanding tub and a glass-enclosed shower could contribute to the overall aesthetics and functionality of the space.
The Appeal of Open-Concept Bathrooms
An open-concept bathroom can make your personal space feel larger and more luxurious. It's an excellent choice for those who prefer a minimalistic look, as it eliminates barriers and embraces simplicity. Moreover, it enhances convenience and accessibility, which corresponds perfectly with DreamMaker Bath & Kitchen's Independence by Design philosophy, aimed at remodeling your forever home with mobility and safety in mind.
Balancing Openness and Privacy
This design isn't for everyone, however. Concerns about privacy are not unfamiliar, but a good bathroom remodeler approaches this design challenge with a mix of innovative solutions, such as frosted glass partitions or smart layout planning, to balance your openness with a proper level of privacy.
Let's Start a Conversation
If you're considering an open-concept bathroom or any other remodeling project, DreamMaker Bath & Kitchen of Colorado Springs is here to guide you. As a professional kitchen and bathroom contractor, we're committed to creating spaces that enhance life and offer freedom of choice, focusing on not just the look but also the practicality and comfort of your living spaces.
To start your journey toward a beautiful and functional bathroom, give us a call at (719) 636-2444 or complete our online form. We serve Colorado Springs, Woodland Park, Monument, Castle Rock, Glen Eagle, Black Forest, Falcon, and the rest of El Paso County.