---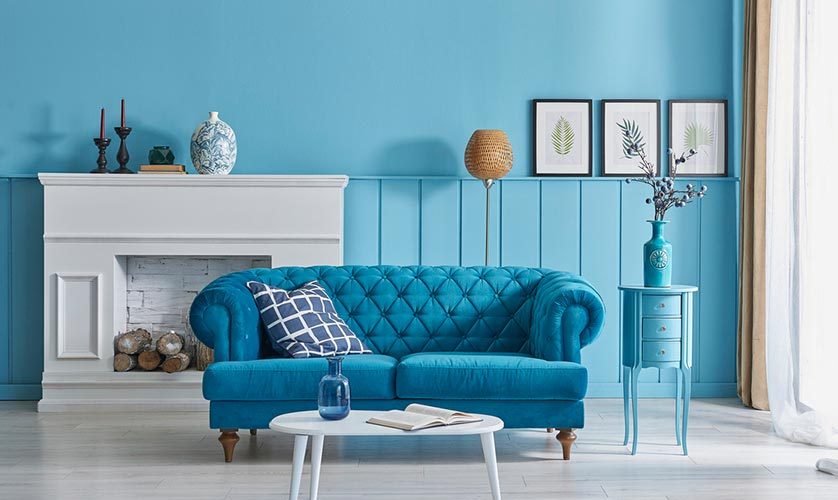 ---
Choosing the right color scheme for your living-in-place remodel isn't just about aesthetics. DreamMaker Bath & Kitchen of Colorado Springs, a trusted general contractor near you, believes in an atmosphere that boosts mood and promotes mental well-being. This is especially important for older members of your household. In this blog, we will guide you in choosing a color scheme that creates an inviting, comfy space while promoting a positive mood and enhancing your lifestyle.
Color Intensity
If you are looking for a living-in-place remodel that creates a warm and inviting atmosphere, you need to consider the intensity of the colors you choose just as much as the hues themselves. The intensity of a color can range from muted pastels to deep and vibrant shades. Too light and you could make the space feel sterile; too dark and it might make it feel cramped. The ideal balance packs a visual punch while providing the comfort you seek.
Room Functionality
When choosing a color scheme for a living-in-place makeover, consider the room's function. Bathrooms can be brighter for a lively shower, while bedrooms should be softer for sleep. Request a bedroom, kitchen or bathroom quote from a professional contractor who can offer personalized design assistance.
Color Contrast
To set the mood of your living-in-place makeover, choose contrasting colors. They can make a room feel larger and ensure different elements of the design pop. For example, white walls can be complemented with colorful furniture and design elements that draw attention and, ultimately, bring out the colors of the space.
Colors for Memory Care
For those needing special care, such as memory care, choose colors that will not agitate but soothe. According to the Dementia Services Development Center, blues and greens are ideal for calming the senses while providing the right atmosphere for living in place. Also, choose pastels and other muted colors rather than bright and vibrant shades.
Let's Start a Conversation!
At DreamMaker Bath & Kitchen of Colorado Springs, we take color selection seriously. We understand its role in creating comfortable spaces that uplift the spirit while providing practicality for those needing accessible remodeling. We aim to find the perfect balance that enhances your life and offers the freedoms that you want. This is the driving force behind our Independence by Design service.
Ready to get started? Call (719) 636-2444 or complete our online form to schedule a consultation. We serve Colorado Springs, Woodland Park, Monument, Castle Rock, Glen Eagle, Black Forest, Falcon, and the rest of El Paso County.