---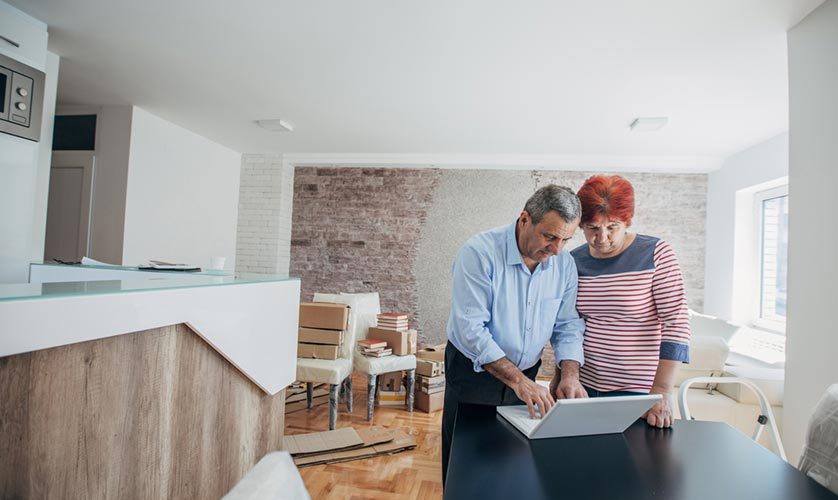 ---
More and more people are choosing to spend their golden years in the comfort of their own homes. But to do this successfully, you need a well-thought-out floor plan that promotes safety, accessibility and ease of mobility. In this post, we list the features that will help you create the ideal floor plan for your forever home.
Open Layouts for Easy Movement
Open layouts are a great place to start when planning for accessible remodeling. They give your home a modern, spacious feel. An open layout also allows for easy movement, which is especially crucial if mobility aids like wheelchairs or walkers are needed. Consider open-concept spaces that blend the kitchen, dining and living areas seamlessly.
Single-Story Living
Living on a single level can make a significant difference as well. Navigating stairs can be a challenge for many people as they age. Single-story homes minimize the need for these potential obstacles. If your home is multi-story, consider how you can accommodate essential rooms like the bedroom, bathroom and kitchen on the main floor.
Wider Doorways and Hallways
Doorways and hallways are essential considerations. Ideally, these should be wide enough to accommodate mobility aids. A general rule is to aim for doorways that are at least 32 inches wide and hallways that are 36 inches wide.
Lever-Handled Doors and Faucets
Lever-handled doors and faucets are easier to operate than their knob counterparts. This is especially useful for those with limited hand strength or arthritis. Simple modifications like these can significantly improve the ease of daily activities.
Lowered Countertops and Accessible Appliances
In the kitchen, consider lowered or adjustable countertops that can be adapted to wheelchair height. Appliances should also be accessible. Their placement should be within reach, and their controls should be at the front. Side-opening ovens or pull-out shelves can make cooking and baking more enjoyable.
Roll-in Showers and Grab Bars
Bathrooms should include features like roll-in showers and strategically placed grab bars. A barrier-free shower area facilitates easy movement and reduces the risk of tripping. Meanwhile, grab bars are essential additions to ensure safety and support. You can ask your preferred remodeler to include these items in the bathroom quote.
Let's Start a Conversation!
Crafting an ideal floor plan for your forever home involves thoughtful design and careful consideration of your present and future needs. If you are overwhelmed by the process or the various decisions you have to make, a trusted general contractor near me like DreamMaker Bath & Kitchen of Colorado Springs can assist you every step of the way. Call us at (719) 350-4598 or fill out our contact form to schedule a consultation.