---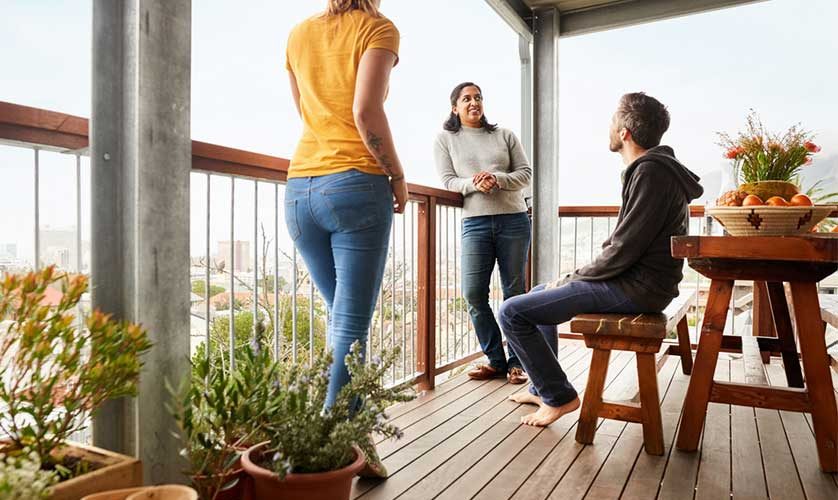 ---
Imagine stepping outside your home and being transported to a luxurious retreat right in your own backyard. With the expertise and skills of a home remodel contractor, you can elevate the appearance and functionality of your deck and turn it into a space where you can enjoy the company of friends and family. DreamMaker Bath & Kitchen of Colorado Springs will walk you through the process of transforming your deck into a luxury destination.
Planning Your Deck Renovation
Before diving into your deck renovation, make sure to assess your current deck's condition and layout. Consider what aspects of your deck you want to retain and could be improved. Don't forget to set a budget for the required repairs and, more importantly, on your desired materials, redesign and other upgrades.
Design Ideas for a Luxury Deck
Keep in mind the following aspects of deck design you'll want to focus on when planning for this home renovation project:
Amenities. A luxury deck often includes various outdoor living spaces that cater to different aspects of relaxation and entertainment. Consider adding seating areas with comfortable furniture, a dining area for outdoor meals or even an outdoor kitchen for the ultimate grilling experience.
Aesthetics. Incorporating natural elements such as water features, fire pits and plant life can transform your deck into a serene oasis. These additions not only provide visual appeal but can also create a welcoming atmosphere that encourages relaxation.
Lighting. Thoughtful lighting is also crucial for setting the ambiance of your luxury deck. Consider using a mix of accent, task and ambient lighting to create a warm and inviting atmosphere that extends into the evening hours.
Other Convenient Features. Lastly, customizing your deck with unique features such as built-in storage, an outdoor bar or even a pergola can further elevate the design and functionality of the space.
Choosing the Right Materials
Selecting the right materials for your deck renovation is crucial for aesthetics and durability. Consider the advantages and disadvantages of wood and composite decking before making your choice. Also, be sure to choose weather-resistant materials for your outdoor furniture and accessories to ensure they withstand the elements and provide long-lasting enjoyment.
Hire a Reliable Contractor
A professional contractor can help you find the best materials, create a cohesive design plan and expertly manage the home renovation process. They also have experience in obtaining necessary permits and ensuring code compliance.
When looking for a reputable contractor to handle your home remodel, check their customer reviews, project portfolios and relevant certifications. A dependable contractor will also be transparent about the scope of work, timelines and costs involved when discussing your plans for the deck transformation.
Let's Start a Conversation!
A luxury deck can significantly enhance your home and lifestyle, providing an inviting space for relaxation and entertainment. Trust a general contracting company like DreamMaker Bath & Kitchen of Colorado Springs to help you create the outdoor haven you've always dreamed of. Call (719) 350-4598, or fill out our contact form to start planning your deck renovation today.