---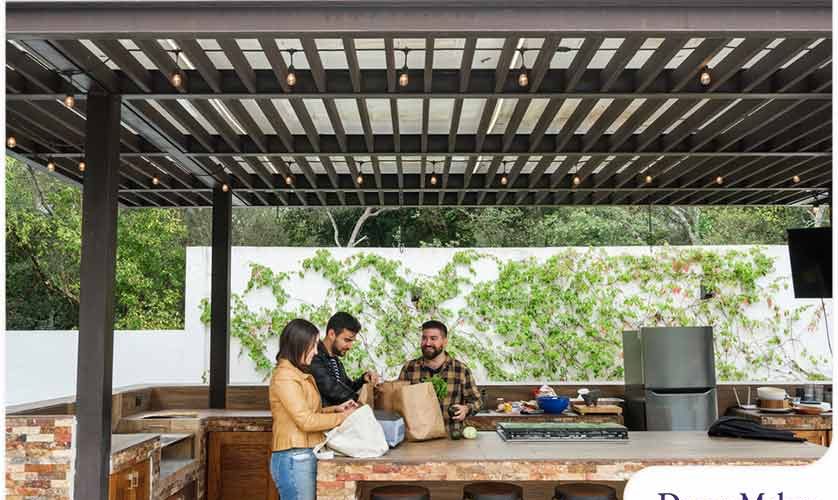 ---
An outdoor kitchen can make gatherings more enjoyable. It is excellent for making large meals, which is beneficial for people who often host get-togethers. Cooking is also more fun when done with family and friends. While this addition has many benefits, it's not ideal for everyone. It helps to consider the pros and cons of this addition before reaching out to a contractor or getting an outdoor kitchen quote. Read on to learn more.
The Benefits of Building an Outdoor Kitchen
With an outdoor kitchen, you will have more space for entertaining guests. It's a welcoming location for social events and family gatherings, especially during the warmer months. When designed well, it can add value to your property.
Another great thing about an outdoor kitchen is it can help lower your energy consumption. Cooking outdoors can reduce heat inside the house, making spaces easier to cool. This addition can also elevate your cooking experience by allowing you to try different techniques you can't do indoors.
The Downside of This Addition
If you're interested in building an outdoor kitchen, you must be prepared to maintain it. The more features your addition has, the more care it will need. Your outdoor kitchen's design can also influence its upkeep requirements and your home remodel cost.
Plenty of yard space is necessary to build an outdoor kitchen. There must also be sufficient distance between your lot and nearby houses to avoid conflicts with neighbors. If you have the space for this addition, you must plan for weather protection. Failure to do so can damage equipment and appliances. Fortunately, you have many options for protecting your outdoor living space against the elements, such as adding a roof or installing an awning.
Let's Start a Conversation!
Experienced professionals can help you create an outdoor living area that fits your lifestyle and needs. Are you wondering, "Where do I find a dependable contractor near me?" Turn to DreamMaker Bath & Kitchen of Colorado Springs. We're here to bring your vision to life. Call us at (719) 350-4598 or complete our contact form to reach our design experts.