---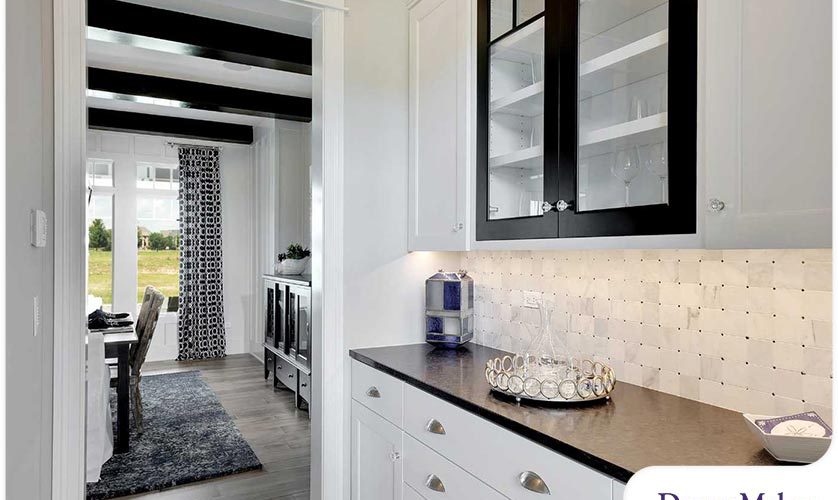 ---
A butler's pantry is a dedicated space for keeping food, preparing meals and storing appliances. It can also be a staging area, mini wine cellar or coffee station. This feature was popular in homes until the early 20th century. Today, it's gaining more attention due to its versatility. You can work with a skilled kitchen contractor to design a space tailored to your unique needs.
Here's everything you need to know about butler's pantries.
What Are Butler's Pantries?
In the past, butler's pantries were where homeowners kept their precious china, glassware and entertaining essentials. Usually, they were locked to keep thieves from stealing valuable items. These spaces were also the lodging of some butlers.
Today, a butler's pantry is more than a space for storing food, dinnerware and appliances. It provides extra room for prepping dishes, which is excellent for people who often have guests and cook large meals. This feature is usually sandwiched between the kitchen and dining room, making it the ideal spot for placing freshly cooked meals before your guests arrive.
Designing Your Butler's Pantry
Assess Your Space
The first thing to consider when planning a butler's pantry is how much space you have. It will help you and your kitchen remodeler design an efficient layout. Moreover, you want your pantry near the kitchen or dining area for easy access.
Ensure Sufficient Storage
For coherence, consider matching the color scheme of your butler's pantry with the kitchen. Instead of closed cabinets, you might benefit more from open shelving. This storage option will allow you to locate items effortlessly. You can also use bins, baskets and containers for a neat-looking and convenient pantry.
Don't Forget About Plumbing and Electrical Requirements
Depending on the location of your pantry, it may be necessary to make adjustments to your existing plumbing and electrical systems. Be sure your space has sufficient lighting for safety and electrical outlets for small appliances.
Invest in Quality Materials
Like your kitchen, it can get busy in your butler's pantry. For this reason, you want to invest in high-quality materials for the backsplash and countertops. Keep both style and durability in mind when choosing hardware and fixtures.
Let's Start a Conversation!
Are you interested in building a butler's pantry and looking up "contractor near me" online? DreamMaker Bath & Kitchen of Colorado Springs is here to help you create and design spaces that meet your aesthetic goals and suit your lifestyle. You can count on us to bring your remodeling vision into reality. Call us at (719) 350-4598 or complete our contact form to reach our design experts.