---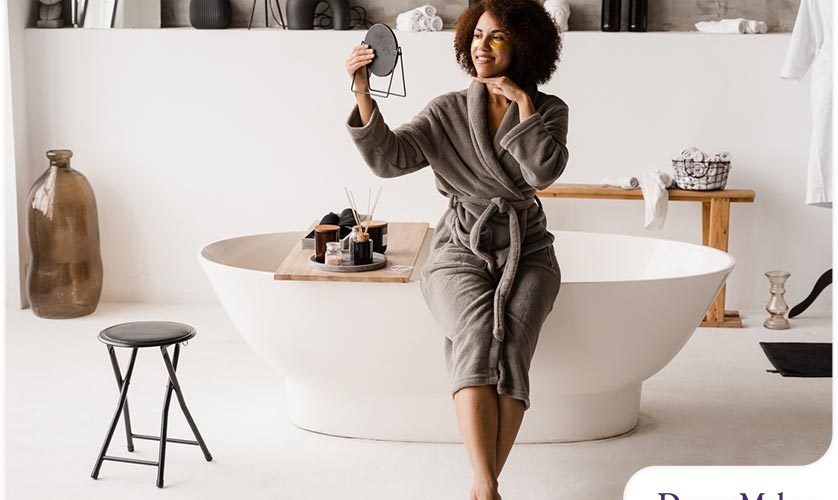 ---
Practicing self-care is beneficial to your mental and physical health. Dedicating a part of your day to rest and relax can help reduce stress, anxiety and depression. Studies show it can reduce your risk of developing several health conditions, including cancer, heart disease and stroke.
Fortunately, you don't need to leave the house to calm your nerves and soothe your muscles. A bathroom renovation expert shares six ways to bring the spa to your home.
6 Ways to Bring the Spa to Your Home
1. Get a Luxurious Shower or Bathtub
Consider incorporating a luxurious shower or tub if you have plans to remodel your bathroom. A steam shower or soaking tub can elevate your bathing experience. What could be better than taking a warm bath or relaxing in a rain shower after a long day at work?
2. Add a Touch of Nature
Adding natural elements to your bathroom remodel will effortlessly make your space look more serene. You can add wooden shelves on walls or use a nature-inspired color scheme. Plants can also make any room feel fresher and more inviting.
3. Keep Your Space Organized
A clean, organized space makes it easier for you to relax. Work with your contractor to create storage solutions that suit your space and needs. Having enough drawers, shelves and cabinets will eliminate clutter in your bathroom.
4. Create a Calming Atmosphere
Light candles or use essential oils to fill your bathroom with soothing scents. Soft music or sounds of nature can help you achieve a tranquil ambiance. Smart lighting fixtures are great additions to your bathroom. You can adjust their dimness and warmth to create a spa-like atmosphere.
5. Invest in Plush Towels and Robes
Spas are known for their plush towels and robes. Bringing these quality linens to your bathroom will instantly make you feel pampered. It's a small investment that will give your bathroom a touch of elegance.
6. Set Aside Time for Yourself
Make it a habit to have some time to yourself each day. Do something that can strengthen your psychological health. It could be indulging in a bath while reading a good book or a quick meditation session. Allow yourself to enjoy simple pleasures, such as using high-quality bathing products or putting on a face mask.
Let's Start a Conversation!
Need assistance in designing and creating a spa-like bathroom? DreamMaker Bath & Kitchen of Colorado Springs is here to help with every aspect of your home remodel. Call us at (719) 350-4598 or complete our contact form to reach our design experts.