---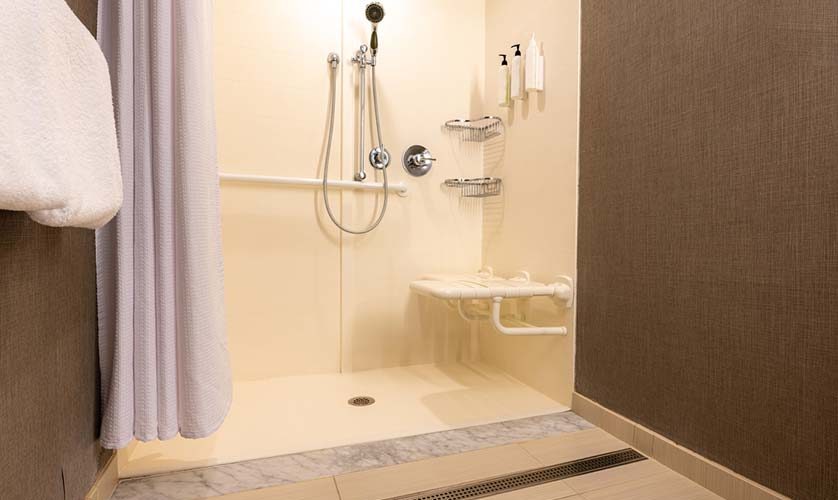 ---
Wet rooms are a great addition to any home. They're more than just extra bathing spaces — they help maximize unused spaces and can be especially useful in busy households. In today's post, DreamMaker Bath & Kitchen of Beaverton explores the dos and don'ts of creating the perfect wet room.
Do choose the right materials. A wet room consists of the wet areas of a bathroom — the shower and bath. This means materials must be chosen for qualities such as durability and water resistance. Non-slip flooring can help ensure safety, as the floor is expected to be wet most of the time. Waterproofing for the wet room must also be top priority.
Don't neglect storage. Wet rooms may not be full bathrooms, but functional storage solutions should not be overlooked. Wall-mounted cabinets and built-in shelving can help keep items dry and won't compromise the room's style.
Do plan the layout carefully. Wet rooms generally have smaller footprints than full bathrooms, which means the bathroom's layout will need to be designed carefully. A key aspect of a wet room is drainage requirements — it doesn't need a sewage line, so the drain layout will be simpler compared to a full bathroom.
Don't skimp on quality. Just because it is smaller than a full bathroom doesn't mean you should skimp on the materials. In fact, a wet room needs better quality materials because it is exposed to moisture all the time. From tiles to fixtures, you'll want materials that will last you a long time. The same should be said for workmanship. A wet room is far less likely to leak or allow mold growth when built by a bathroom remodeler who takes these factors into consideration during the design stage.
Let's Start a Conversation!
Creating a wet room requires careful attention to detail — details that you won't have to worry about with DreamMaker Bath & Kitchen of Beaverton. Find out more about our professional remodeling services by calling us at (503) 214-2167 or by contacting us online. We serve Portland, Beaverton, Hillsboro, Lake Oswego and Tigard. We also serve Aloha, Raleigh Hills, Forest Grove, Cornelius, Banks, North Plains, Tualatin, Sherwood and Milwaukie.