---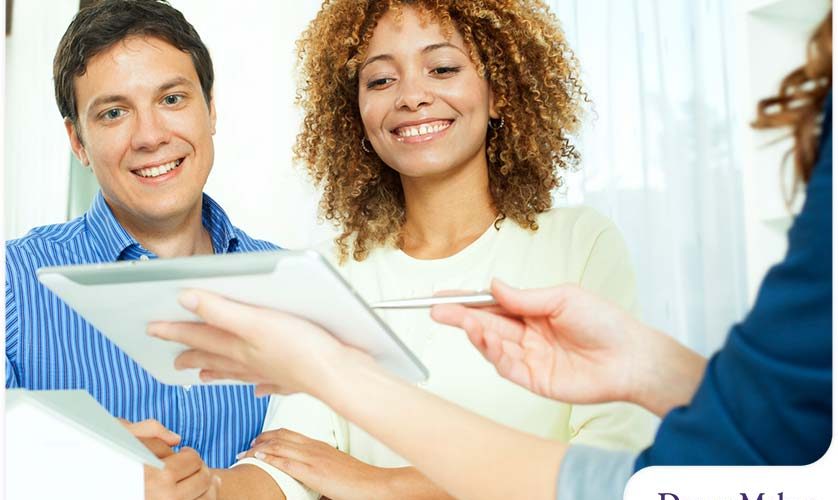 ---
When revamping your home, you want to choose a contractor that takes the time to understand your needs. DreamMaker Bath & Kitchen of Beaverton will work with you to create spaces that meet your remodeling goals. Our design consultation process is crafted to help you make the best decisions for your project.
Here's what to expect during your DreamMaker design consultation besides getting a bathroom or kitchen estimate.
Initial Meeting
Your DreamMaker design consultation begins with a meeting in our design center or by webinar. One of our designers will hear any concerns you have about your home. They will ask if you have specific material or style preferences. We encourage you to show sketches or pictures you consider as inspirations for your updated space. After the discussion, your designer will schedule another meeting for the home survey and design review.
Home Survey
The design process begins with a survey of your home. Your DreamMaker designer will visit your home and assess the rooms you plan to remodel. They will take measurements and capture photos. Another thing they will do is look for plumbing, electrical and structural issues you must address before your project starts. With more information about your space, they can provide you with a more detailed and accurate kitchen or bathroom cost.
Reviewing the Design and Proposal
Expect your DreamMaker designer to set another meeting to review design options and written proposals. At this stage, we will look into the designs we have created especially for you. We will decide on a final design and finalize each aspect of your remodel. Moreover, you should anticipate a couple of proposals to go along with your design options. They will give you more idea about your remodeling costs.
Finalizing the Agreement
Good communication is essential to successful remodeling projects. We will provide you with a detailed contract outlining the work you can expect from us. It will include the construction's start date and predicted completion. In the contract, you'll also find drawings and documents. Once everything is finalized, your project manager will schedule a pre-start conference meeting to discuss the timeline and construction.
Let's Start Planning Your Project!
Are you wondering, "Where can I find a reliable general contractor near me?" Leave your remodeling needs to DreamMaker Bath & Kitchen of Beaverton. We will guide you through every stage of your project. Our experienced team will work with you to bring your dream home to life. Call us at (503) 214-2167 or complete our contact form to start a conversation with our design experts.