---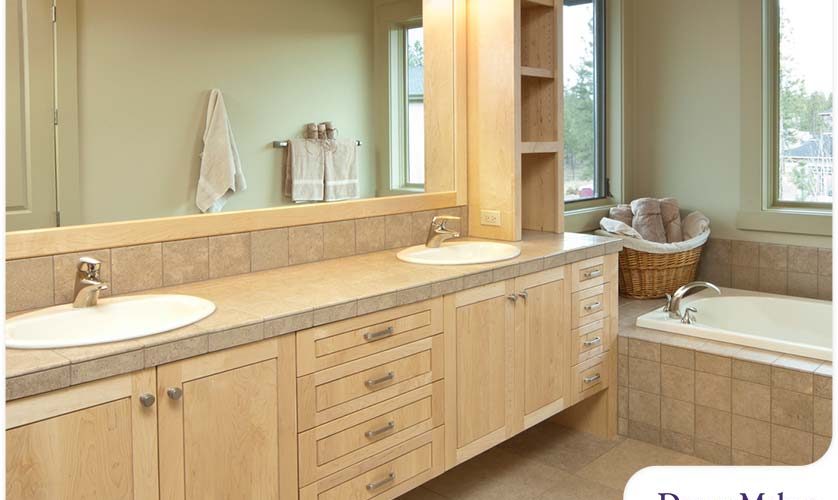 ---
Everyone in the family can use a shared bathroom. With the right features, this room will become more attractive and functional. With the help of an experienced bathroom remodeler, you can eliminate privacy concerns and make the most of your space.
Here are tips for designing a shared bathroom.
Assess the Needs of Your Family
Assessing the needs of your household is the first thing you need to do when creating a shared bathroom. It will help determine which materials and features you should add to your space. Who will be using the room? You may need to include extra safety features for young children or older adults.
Carefully Plan the Layout
Working with a reputable bathroom contractor is essential to the success of your project. They will examine and measure your space to determine if the layout needs tweaking. Professionals can recommend the best locations to add fixtures like sinks, toilets, baths and showers. Moreover, a well-designed bathroom is easy to navigate, comfortable and convenient.
Address Privacy Issues
Privacy is a common concern in shared bathrooms. Consider closing off some areas of the room so at least two people can use it at the same time. If you have the space, it's a great idea to separate the toilet from the rest of the room with a wall and door.
Ensure Sufficient Storage
The amount of storage you need depends on how many people will use the shared bathroom. There should be sufficient space for everyone to store their toiletries and belongings. It will keep the room clutter-free and pleasant-looking. Don't forget to include a designated area for keeping cleaning supplies.
Let's Start a Conversation!
Looking up "bathroom contractor near me" online? Search no further and turn to DreamMaker Bath & Kitchen of Beaverton for your home remodeling needs. Our team is here to help you maximize the beauty and functionality of your living space. Call us at (503) 214-2167 or complete our contact form to start a conversation with our design experts.