---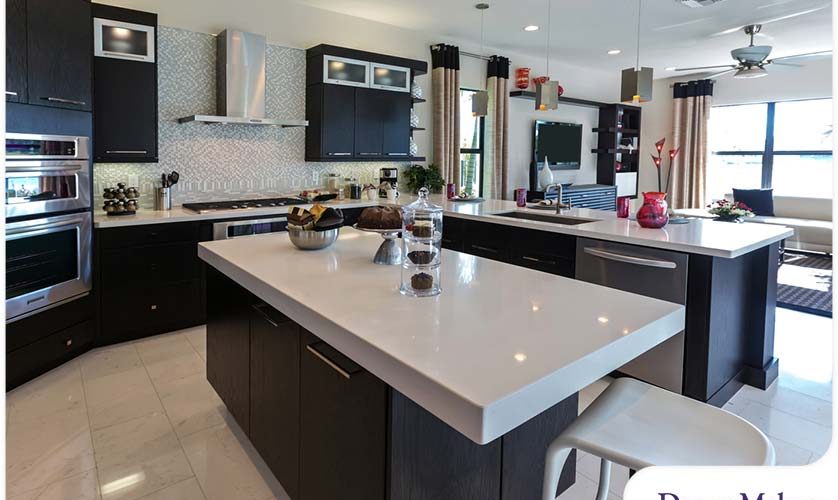 ---
A two-island kitchen is an excellent solution for people looking to improve their space's functionality. It offers additional storage and more counter space. However, this design trend doesn't work for everyone. A kitchen renovation expert helps determine if double islands are ideal for you.
What Are the Benefits of Two-Island Kitchens?
The main benefit of having two kitchen islands is increased storage. You will have more room for cabinets and drawers for storing tools, dinnerware and food. With two islands, you also get more counter space, giving you more room for meal prep. Having double preparation areas can improve your workflow and allow you to multitask.
Do you love having friends and family over? If so, you will find double islands extremely convenient. They will make it easier to converse with your guests as you prepare meals. You can also add seating on one of the islands and make it a dining area.
What Are Their Drawbacks?
Before including two islands in your kitchen remodel, you must consider several factors. First, you must determine if you have sufficient space for them. If you have a small kitchen, it might end up looking cramped with two islands.
Some people prefer having separate areas for cooking and dining or entertaining guests. Others are not fond of used pans and pots or dirty dishes being on display. You may want to reconsider getting two islands if you are one of these individuals. Moreover, a two-island kitchen requires careful designing and planning to avoid traffic flow problems.
Is a Two-Island Kitchen Right for You?
A remodeling expert can help you decide if a two-kitchen island suits you. They will assess and measure your space to determine if it can fit two islands. Experienced professionals will work with you to design a layout that works for the heart of your home. They can also recommend materials, color palettes and fixtures.
Let's Start a Conversation!
At DreamMaker Bath & Kitchen of Beaverton, we're here to help you make the best decision for your home remodel. You can rely on our experienced team to bring the best out of your living space. Call us at (503) 214-2167 or complete our contact form to start a conversation with our design experts.