---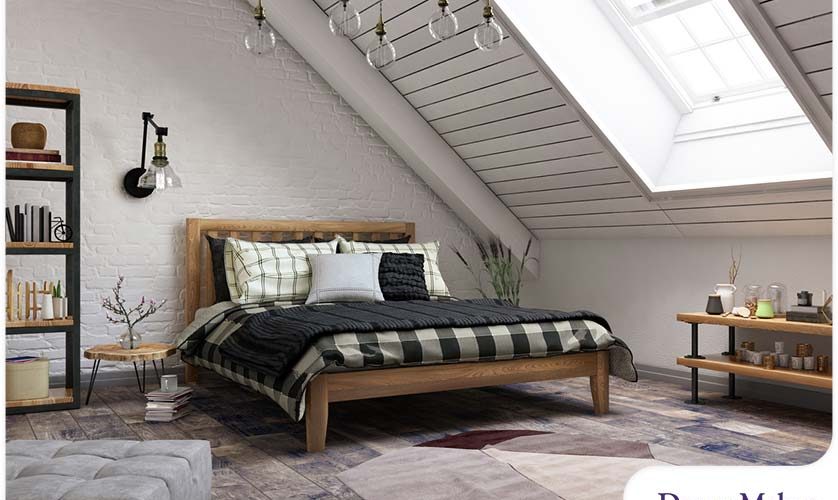 ---
Converting an attic into a usable living space can help add value to your home and make the most of the available square footage. Before getting started, there are seven dos and don'ts that you should consider. DreamMaker Bath & Kitchen of Beaverton, a trusted contractor who provides an accurate kitchen and bathroom quote, lists them in this post.
Dos of an Attic Conversion
1. Ensure the Structure Can Support It
The attic should have enough structural support to endure the added weight and stress from the furniture and foot traffic. Your contractors must inspect the rafters, joists, walls and ceilings, and look for areas to improve the attic's structural stability.
2. Improve Insulation, Ventilation and Lighting
Poor insulation and ventilation can cause energy spikes and uncomfortable temperatures. Your contractor can inspect and improve your ventilation and insulation to make the attic comfortable and last long. Furthermore, you can enhance lighting by adding more windows in the attic and light sconces to illuminate the space efficiently at night.
3. Finalize Layout and Function
Your objective for the attic gives your contractor an idea of the total renovation cost. For instance, if you're planning to turn it into a bedroom with an ensuite bathroom, they can design the entire floor plan complete with the necessary plumbing and electrical configurations.
4. Research Permits and Building Codes
Before starting the renovation, be familiar with the existing local building codes and regulations to avoid fines. An experienced contractor like DreamMaker Bath & Kitchen of Beaverton can apply for the permits your project needs.
5. Finalize Your Decisions
Your desired design must be final before the layout, measurements and home remodel cost estimates are finished. You can count on our team to utilize a proven and streamlined process that covers every detail of your remodeling project, so you can be sure that your experience with us will be a positive one.
Don'ts of an Attic Conversion
6. Skip Safety Features
When planning an attic conversion, consider the safety features that need to be in place, such as lighting and smoke alarms. Ask your contractor about ways to improve your home's security even further.
7. Forget to Account for Unplanned Events
Sometimes, home renovations get delayed because of inclement weather, onsite accidents and other unplanned situations. When these happen, be sure to have enough overhead. If you're working with a reputable contractor with the necessary licenses and insurance, you won't be liable for any accidents during the renovation.
Let's Start a Conversation
Want to transform your attic into a long-lasting, functional space? DreamMaker Bath & Kitchen of Beaverton has remodeled many attics for various purposes. We have an excellent team of designers and builders who will work with you through every stage of the remodeling process, making sure that your vision for the space is realized. You won't have to search for "the best general contractor near me" with us around. Call us at (503) 214-2167, or fill out this contact form to get an estimate. We serve Portland, Beaverton, Hillsboro, Lake Oswego, Tigard, Aloha, Raleigh Hills, Forest Grove, Cornelius, Banks, North Plains, Tualatin, Sherwood and Milwaukie.