---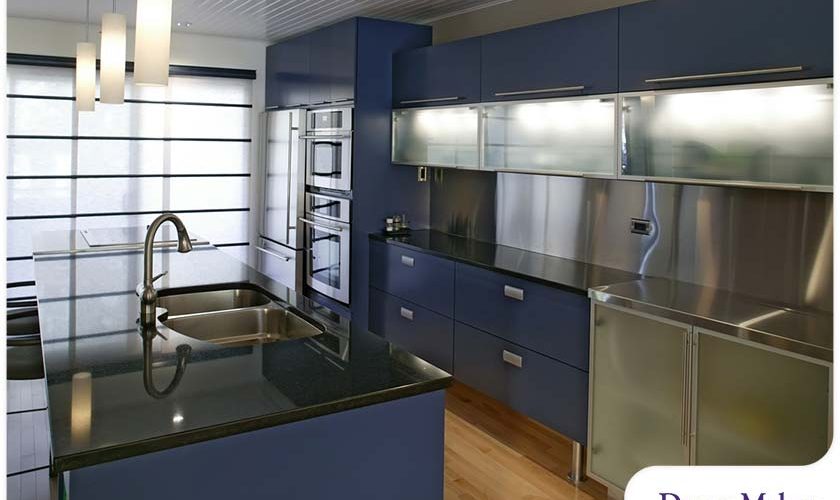 ---
An all-white kitchen design remains a popular trend among homeowners because of its elegant and timeless appeal. Even so, picking this style will have your space looking the same as the others. With the right choice of color palette, you can achieve a unique kitchen that's inviting and has more personality than ever.
Your trusted kitchen remodeler in the area, DreamMaker Bath & Kitchen of Beaverton, shares a few kitchen color ideas to consider:
Add More Colorful Fabrics
Fabric can be integrated into almost any design element and can easily boost your plain kitchen design. You can choose a color scheme that can be applied to the upholstery, cushions, and bar stools on your kitchen island. You can also consider warm colors for your drapes, blinds, and curtains with complementary carpets and rugs to add more vibrance to your kitchen floor. If you want more patterns in your color scheme, make sure to choose subtle ones that won't overpower your interior design.
Consider Displaying Items for Contrast
Have you thought about decorating your open shelving with your best kitchen items? Whether it's an old cast iron pan or a modern kitchen appliance, consider displaying them to make the space more interesting and appealing.
Limit Colors to Notable Kitchen Features
When you have flooring, walls, and ceilings with a neutral color base like white, beige, or gray, you have to limit your bright color choices to only a few notable kitchen features like the countertop or upper cabinet doors. In doing so, you add appeal to the kitchen without overpowering its entire look. You are free to pick shades of green, blue, or yellow, but dark wood grain finishes are also worth considering. Consulting your trusted kitchen contractor is imperative if you are having a hard time finding the right color palette that matches your vision for your kitchen space.
Consider Complementary Colors
Besides black, other colors can also provide contrast to any type of kitchen design. For instance, a feature wall with a wallpaper pattern can help pull other accents together to add more character to your design. A combination of wood and metal accents can add warmth to your plain white kitchen flooring while wooden cabinets and furniture can complement the white countertops and backsplashes.
Talk to Us Today!
No need to search "kitchen contractor near me" when you have DreamMaker Bath & Kitchen of Beaverton on speed dial! Count on our team to enhance your kitchen's appearance with pops of color that you'll love. Call us today at (503) 214-2167, or fill out our contact form to schedule a design consultation. We serve residents in Portland, Beaverton, Hillsboro, Lake Oswego, and Tigard. We also serve Aloha, Raleigh Hills, Forest Grove, Cornelius, Banks, North Plains, Tualatin, Sherwood, and Milwaukie.