---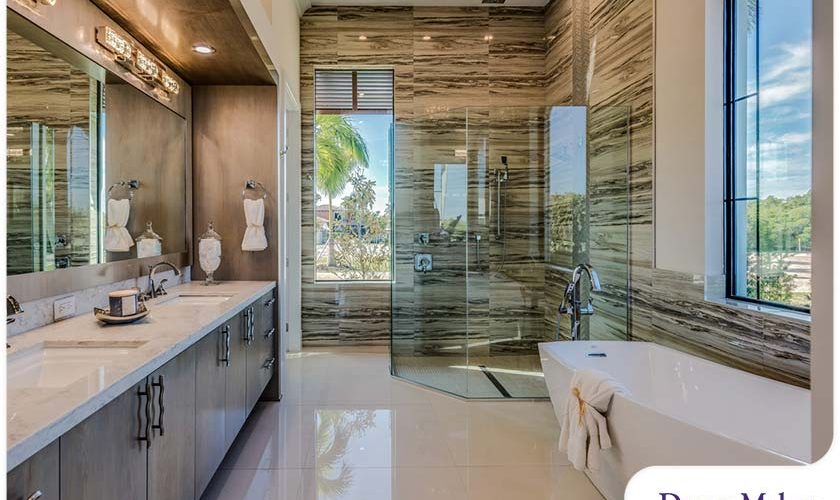 ---
Aesthetics and functionality go hand in hand in bathroom design. Without both, you won't be able to get the most out of your new space. Before you start picking the best color palette, fixtures, and materials, be sure you focus on the layout first. Trusted home remodel contractor DreamMaker Bath & Kitchen of Beaverton shares a few bathroom layout dos and don'ts you need to remember:
Do: Avoid Making Your Bathroom Look Empty
If you have an expansive bathroom space, don't just settle for a simple layout with only the basic amenities and design elements. To make the most of the space, try adding a decorative stud wall to separate your shower area and vanity or a double-entry shower layout. You can also add a bench, side chair, antique cabinetry, or other furniture to fill up the space. And if you're upgrading to a bigger and more luxurious bathtub, consider placing it at the center of the room to serve as a focal point.
Don't: Ignore Natural Light
Natural light provides physical and mental health benefits that boost productivity and relaxation. Incorporating this into your bathroom design helps make the room feel calmer and more inviting. If you already get lots of natural light, make sure to redesign your space and reposition key pieces such as the sink, tub, or mirror near a window to feel more refreshing and uplifting whenever you do your bathroom routine!
Harnessing more natural light in your bathroom also helps reduce your dependency on artificial lighting during the day. TThis will lead to lower energy consumption, and you end up with lower monthly utility bills! Consult your bathroom remodel contractor in finding the right fixtures that will go well with your bathroom space and enhance the illumination of its key features.
Do: Consider Your Current Bathroom Infrastructure
If you don't want to redo your bathroom's current plumbing system, you need to redesign your bathroom layout with the current plumbing infrastructure in mind. Keeping the existing plumbing points intact may sometimes be the better option, but if your desired bathroom renovation has fixtures placed in different areas, it may be better to overhaul the current infrastructure.
Don't: Confine Your Storage to One Area
The vanity area is often one of the most convenient places for bathroom storage. However, the vanity drawers and cabinets shouldn't be the only place for storage. You can make use of other areas in your bathroom. And when installing new shelves, they don't always have to be in the same area as your vanity. Consider placing them around your bathroom instead to make better use of the existing space.
Let's Start a Conversation!
For your bathroom renovation needs, turn to DreamMaker Bath & Kitchen of Beaverton. Our team can help you design and create the perfect bathroom for your lifestyle and budget. We follow a proven remodeling process that minimizes potential disruptions and delays to your project. Call us today at (503) 214-2167, or fill out our contact form for a no-obligation consultation! We serve residents in Portland, Beaverton, Hillsboro, Lake Oswego, and Tigard. We also serve Aloha, Raleigh Hills, Forest Grove, Cornelius, Banks, North Plains, Tualatin, Sherwood, and Milwaukie.