---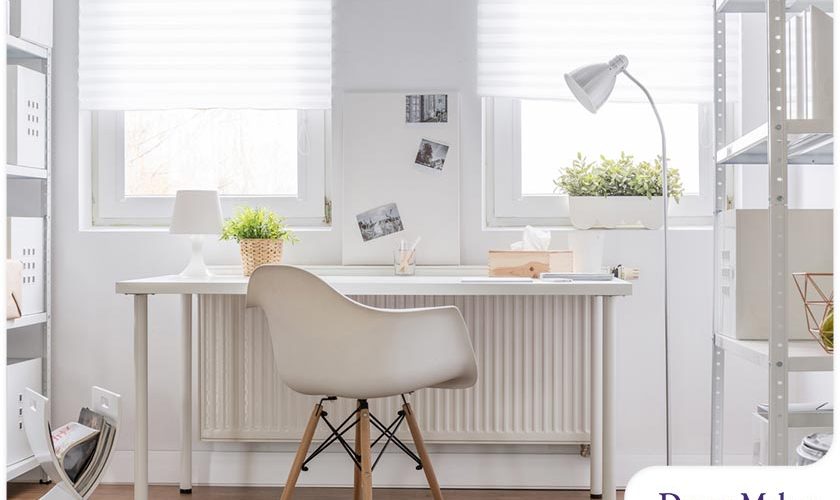 ---
One of the challenges of a remote work setup is dealing with distractions around your home. With a home office, however, you define boundaries between your work area and daily life. A skilled home remodeler can work with you in designing a space that allows you to focus on the task at hand and be more productive.
To make your home office both aesthetically pleasing and functional, make sure you steer clear of these design mistakes.
Common Mistakes
Setting Up a Home Office Too Close to Your Bedroom
Who wouldn't want to take a quick nap in the middle of the day? However, if this is a daily temptation for you, you might want to create some separation between your bedroom and your workspace. Consider relocating your work area as far from your bedroom as possible.
Overlooking Lighting
Lighting is a crucial component of your home office. Apart from illuminating the space, it also plays a role in ensuring productivity. Take advantage of natural lighting – place your desk and chair near windows. If the windows are too small, consider upgrading to bigger ones to allow more sunlight in your home office. To control light intensity and glare, install window treatments like curtains, drapes or shutters. Also make sure your home office has the right balance of ambient and task lighting. Your home renovator can assist you in finding light fixtures that go well with the space.
Getting the Wrong Size Desk
When choosing a desk for your home office, don't just go for looks alone. It should also be comfortable and functional – capable of fulfilling all of your work-related needs. It should have a smooth surface and enough space to allow you to keep important items within reach.
Forgetting About Comfort When Choosing a Chair
Similar to the desk discussed above, picking the right chair for your home office shouldn't only be about aesthetics. It's easy to gravitate towards a stylish chair but if it isn't providing enough support for your body as you sit, you could risk back problems down the road. As you make your selection, consider how long you'll be working in your office every day. The right chair should be structured, upright and comfortable.
Let's Start a Conversation!
DreamMaker Bath & Kitchen of Beaverton has all the services you need for any remodeling project, so there's no need to keep searching for a "home remodeler near me"! Our team of skilled professionals will make sure that your home office meets your needs. Call us at (503) 214-2167 or fill out our contact form to request an estimate. We are proud to serve homeowners in Portland and Beaverton, as well as Aloha, Raleigh Hills and Forest Grove.