---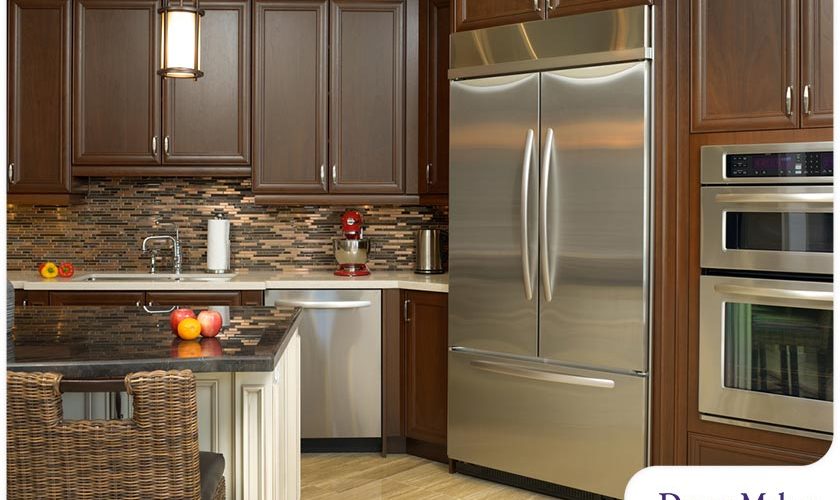 ---
The kitchen is more than just a place to prepare food – it is now a spot where the whole family can eat together as well as a hub for entertaining guests. If you are planning to give this space a makeover, you'll want it to be as inviting, stylish, functional and efficient as possible. It all starts with the right layout.
Kitchen renovation contractor DreamMaker Bath & Kitchen of Beaverton shares the do's and don'ts to keep in mind when planning the layout of your kitchen.
DO: Eliminate wasted steps.
As you plan your kitchen layout, think about the tasks you do often. Consider the placement of your important fixtures and items – you'll want them close to each other so you don't have to walk a few extra steps. Got a coffee maker? Make sure there are mugs and containers for your ground coffee nearby. The cabinet where the dishes and tableware are stored should be placed close to the dishwasher so you can unload them with ease.
DON'T: Order appliances of the wrong size.
Ordering an oven or a dishwasher that's too big or too small for the space it's supposed to be located is a waste of time, effort and money. Unfortunately, it is a common mistake that happens in many kitchen renovations. To avoid this, measure the space and appliances in advance. Don't forget to account for how they open as well.
DO: Keep vertical storage in mind.
When planning your kitchen remodel, find out if there are walls that can benefit from additional storage. Leaving them empty can lead to a dysfunctional space. Consider installing overhead cabinets that reach all the way up to the ceiling. There, you can store seldom-used items like extra china or holiday decor. Match these cabinets with some open shelving or simple storage solutions like wall hooks.
DON'T: Ignore the work triangle.
A well-planned kitchen triangle ensures that users can access the range, sink and refrigerator with ease, promoting efficient workflow during food preparation. These elements should be spaced properly – not less than four feet but not more than five feet between any two points in the triangle.
DO: Stay clear of corners.
Think about the corners when deciding where to place your appliances and cabinets. As you plan the layout, make sure to establish enough door clearance. Never let the doors of any two appliances or cabinets touch each other when they open at the same time. Choose low-profile knobs and pulls if you have to work around a tight corner within the kitchen.
DON'T: Overlook Lighting
Lighting is a crucial element you shouldn't disregard in a home remodel project. The design of your kitchen may look stunning, but it will all be for nothing if the space isn't well-lit at night. You also won't be able to perform your tasks efficiently when there's inadequate lighting. In addition to ambient lighting for whole-room illumination, choose task lights that create a shadow-free work environment.
Let's Start a Conversation!
DreamMaker Bath & Kitchen of Beaverton is ready to create a kitchen layout that fulfills your unique wants and needs! Call us at (503) 214-2167 or fill out our contact form to request an estimate. We are proud to serve homeowners in Portland, Beaverton, Hillsboro, Lake Oswego and Tigard.