---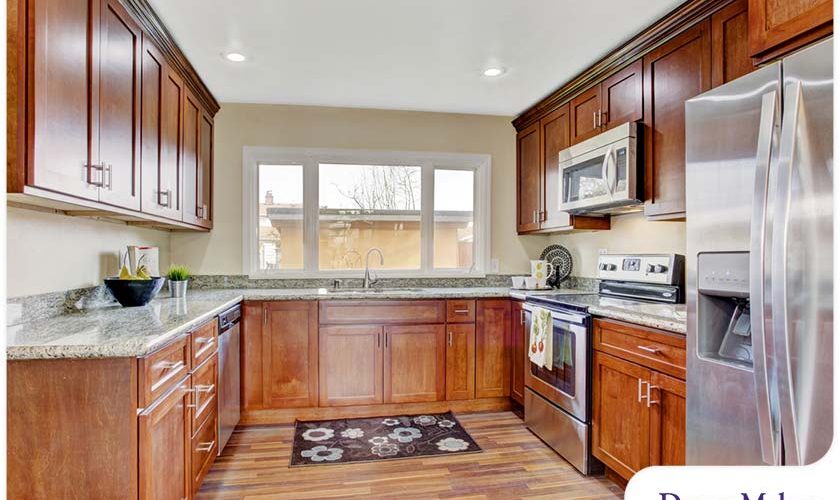 ---
Every decision you make during a remodeling project will impact its result. One of the most crucial things to consider is the layout, especially when it comes to your kitchen. Your kitchen layout significantly affects the room's aesthetic, functionality and efficiency. A trustworthy remodeler can help you create a space that matches your requirements and provide you with a kitchen quote.
A U-shaped kitchen is sometimes called a horseshoe kitchen because of its U shape, which is formed by three connecting walls of cabinets and counters. It is a popular choice for traditional homes, but can also fit in modern designs. If you're accommodating guests often, a U-shaped kitchen might be ideal for you. Below is more about its pros and cons.
The Pros of a U-Shaped Kitchen
Entertainment – It's common for guests to congregate in the living or dining areas, which can make it difficult to chat with them as you prepare food. With a U-shaped kitchen, entertaining is easier even if your hands are full in the kitchen.
Separation – If you have an open-concept design and you want the boundaries of your kitchen defined, a U-shaped kitchen layout is a good solution. Discuss this with your remodeling contractor so that they can give you a reliable kitchen estimate.
Storage – A U-shaped kitchen can provide a lot of storage space for your kitchen essentials. Corner cabinets can be tricky to access, but with the right accessories and proper organization, these cabinets will prove to be an asset to your kitchen.
Space – A U-shaped kitchen can give you spacious countertops to perform daily tasks. You can create different work zones for a more organized workflow. If you have a large kitchen, you may want to consider adding an island for more storage and counter space.
The Cons of a U-Shaped Kitchen
Cramped – A U-shaped kitchen can feel congested when multiple people are in it. This can make it difficult to cook or wash dishes.
Inconvenience – A U-shaped kitchen has one open side, which serves as the only entry and exit point. This can cause traffic jams, especially on busy mornings. But with proper planning and design, you can avoid this issue.
Let's Start a Conversation!
Look no further than DreamMaker Bath & Kitchen of Beaverton, a reputable "kitchen remodeler near me", for your renovation needs. Our remodeling team makes dreams come true for each of our clients! Call us at (503) 214-2167 or fill out our contact form to schedule an appointment.