---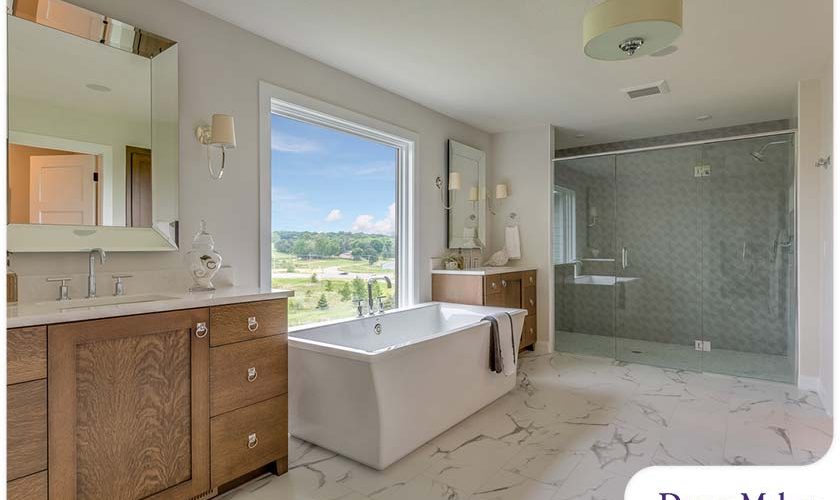 ---
A bathroom remodel is an excellent opportunity to create functional and inviting spaces in your home.
In this post, your local bathroom remodeler debunks some of the most prevalent bathroom remodeling myths to help you make an informed choice.
"You must have a big budget." Bathroom remodels can be expensive, but this does not have to be the case. Remember that you don't need a lot of money to get the outcome you want or to make substantial modifications to your bathroom. Simply set a budget and stick to it when selecting materials for your project.
"Two vanities should be placed in the master bathroom." If your bathroom space allows it, you can have two sinks in your master bathroom. You'll need at least seven feet to fit a double vanity. But if you don't have as much space, a single sink is fine so that you won't have to sacrifice countertop space.
"You should separate the tub and the shower." Separating the tub and shower can be an option if you have a large bathroom. But if your space simply is not ample enough to separate your tub and shower, you can opt for a tub-shower combination or choose one over the other. If you really want the luxury of both bathtub and shower, talk to your contractor about potentially expanding your bathroom.
"A single window provides enough ventilation." If you ask a bathroom contractor, they will suggest adding a ventilation fan in addition to installing a window in your bathroom. This is to remove moisture buildup so mold won't grow.
"You should have a cabinet in the middle of your vanity." This isn't recommended because the cabinet might get in the way and keep you from using the countertop comfortably. Look for other areas in your bathroom where you can add storage.
"A bigger bathroom is better." It's a common misconception that you need a large master bathroom to make the most of it. The truth is that even smaller bathrooms can be comfortable, functional and beautiful if you use the right materials and fixtures.
Let's Start a Conversation!
Are you still looking for a "bathroom contractor near me"? Get in touch with DreamMaker Bath & Kitchen of Beaverton and we'll help you get started with your bathroom renovation! With our experienced and professional team, you can expect quality results for your project. Schedule an appointment with us by calling (503) 214-2167 or filling out our contact form.