---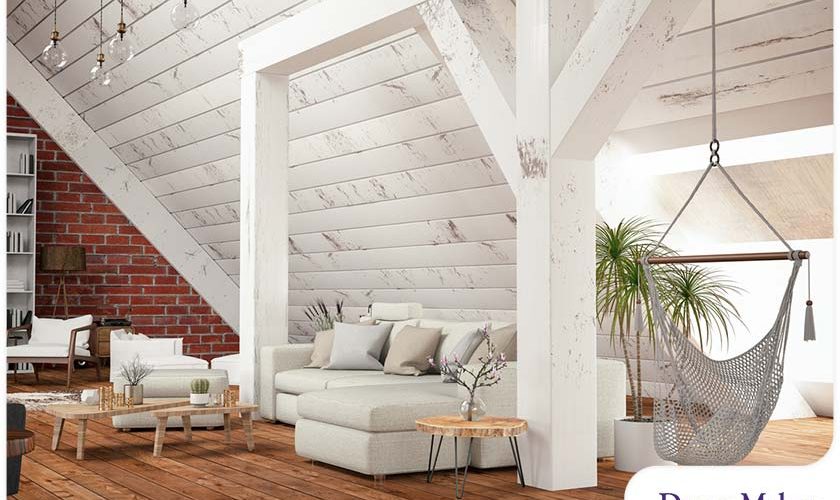 ---
Most homeowners who consider remodeling their attic find it is a worthy investment. Even if you don't plan to sell your home, this project can give you more usable space without the expense of an addition. If you have been wanting to upgrade your attic for additional living space, you might want to take note of these ideas.
Ideas for Your Attic Remodel
Home office. If you have been working remotely, having a home office makes a big difference in your focus and productivity. If you don't have a spare room that you can convert into a home office, your attic might offer the space you need. Consult interior remodeling experts on how to utilize your attic as a workspace. Depending on the size of your attic, you'll want room for a desk, printer, shelves, and office supplies and equipment.
Loft. This kind of space offers a separate area that teenagers often appreciate. You can build a stairway or install a ladder to reach this hidden sanctuary in your home. A loft offers a wide range of options, depending on the shape and size of your attic. It doesn't have to serve a specific purpose but due to its versatility, it can be transformed into an entertainment room, a recording booth, a playroom or a guest room.
Gym. If you're thinking of using your attic as a gym, you're probably concerned that the space will heat up quickly when you use it, especially in the summer. You can remedy this by upgrading your HVAC system and making sure your attic is properly insulated.
Master bedroom. Your home remodel contractor may suggest converting your attic into a master suite if it is spacious. You can fully re-envision the layout of your home if your current master suite is smaller or too close to the main living areas. The solitude of an upstairs master suite is combined with the convenience of not having to travel downstairs to use the bathroom.
Things to Consider
Lighting. Make sure there is adequate light in your attic. You can also include a skylight for more natural illumination.
Property's age. The age of your home determines the possibilities for your attic. Typically, older homes have issues that need to be addressed before an attic overhaul.
Let's Start a Conversation!
Have you decided to remodel your attic? Ensure you're hiring experienced and trusted professionals for your project. DreamMaker Bath & Kitchen of Beaverton offers quality service for your home renovation needs. Give us a call at (503) 214-2167 or fill out our contact form to discuss your next project.