---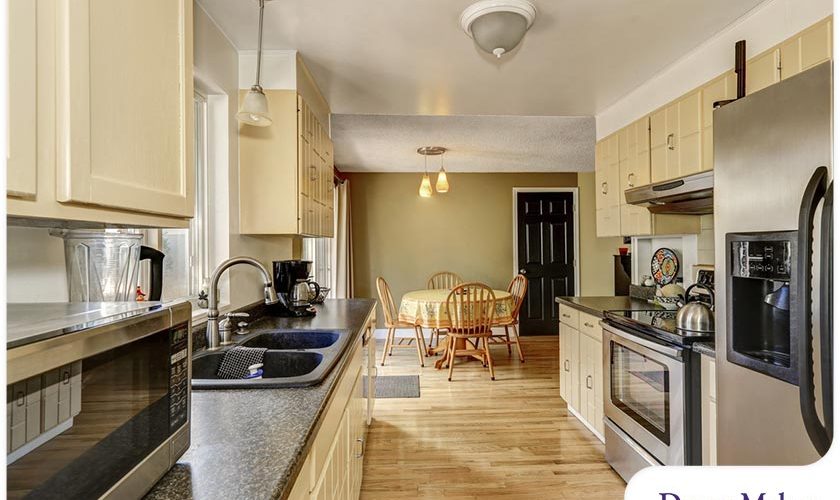 ---
Remodeling your kitchen can improve the appeal of your home and also its functionality. With a newly remodeled kitchen, you will enjoy cooking even more. Read on to find out if a galley layout is something you should consider for your kitchen remodel.

What Is a Galley Kitchen?
A galley kitchen is a long, narrow space with base cabinets, counters, wall cabinets and other features on one or both sides of a walkway. This design is sometimes called a corridor kitchen because it has one long main traffic lane. Countertops can be divided or dispersed with sinks, cabinetry, a fridge and other appliances. Galley kitchens are usually cost-effective as they do not require a lot of room. Compared to other kitchen layouts, they cost less to build or remodel.

Things to Consider
Save Space
This layout is something you should consider for your kitchen renovation if space is a concern. It is an excellent space-saver, and you will purchase less flooring, countertops and cabinetry since your kitchen is smaller.

Choose Your Appliances Wisely
If you are considering a galley kitchen, you must consider your appliance options carefully. Make sure the sink, refrigerator and stove are in a triangle formation. Choose an appliance size that is ideal for your space; larger units can cause issues during installation.

Let's Start a Conversation!
Choose a reliable company for your next home remodel like DreamMaker Bath & Kitchen of Beaverton. You can count on our team for your kitchen, bathroom and interior remodeling needs. Give us a call at (503) 214-2167 or fill out our contact form to start a conversation with a design expert.