---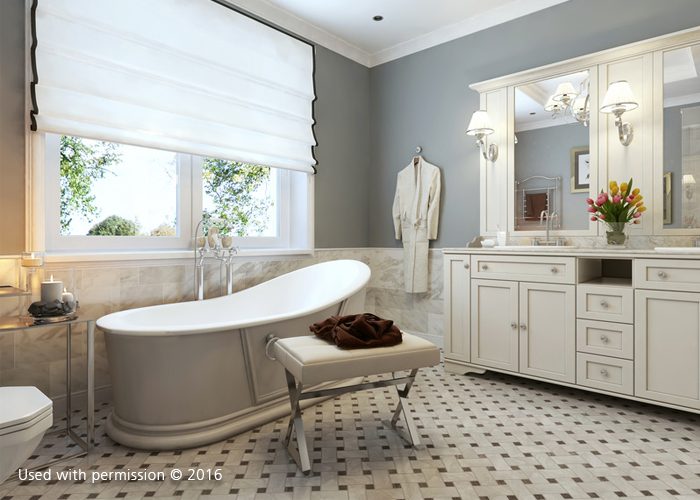 ---
After a long day, there's nothing better than taking a warm shower to relax and wash away the cares of the day. And mornings always start in the bathroom, where you get ready to conquer that daily to-do list. Seeing as relaxing in the bathroom is one of life's greatest and simplest pleasures, it can be quite disconcerting to think about having to go days (or even weeks) without a proper bathroom!
If your bathroom is currently being remodeled, this blog post is for you. Below are a few tips on surviving a bathroom remodeling project.
Designate a Makeshift Bathroom
Whether you're remodeling the only bathroom in your home or overhauling multiple baths, it's important to set up a makeshift bathroom that you can use while renovations are underway. You can coordinate with your bathroom remodel contractor so they can hook you up with a functional bath during this time period.
Expect to See Dirt
As with any remodeling project, you should expect to see dirt. More specifically, expect dust to settle everywhere (and this means everywhere). In this case, drop cloths and plastic covers can be your best friend. Most reputable bathroom remodel contractors will make this preparation even without you asking them to. However, there will be some residual dirt and dust to clean up once the project is complete.
Work With a Professional
Renovation projects can be stressful, but they can get even more stressful if the contractor you're working with doesn't have your best interest in mind. Needless to say, you should choose a remodeling company that knows what they're doing, like the experienced team at DreamMaker Bath & Kitchen of Aiken.
Bathroom Renovations Made Easy With DreamMaker
Reach out to DreamMaker Bath & Kitchen of Aiken for a hassle-free renovation of bathrooms or any other room in your home. Call us today at (803) 335-1758 and get one step closer to your dream bathroom!