---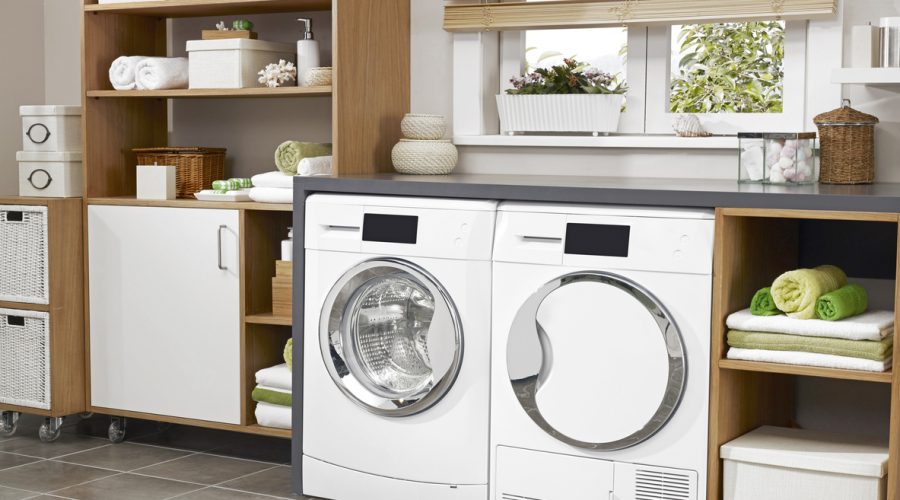 ---
Are you building a new laundry room or getting a bathroom renovation done to accommodate a laundry area? Doing so is a smart and practical investment decision, according to the 2019 National Association of Home Builders What Home Buyers Really Want report, in which 91% of consumers identified a laundry room as one of their top desires in a home.
The basement used to be the default location for laundry rooms and for good reason: tucking the laundry room into the basement does help minimize noise and humidity. Finding an alternative spot that will prove perfect in your home might be challenging, as you may need to build extra insulation in your laundry area if you're after quiet operation and reduced vibration.
Design Considerations
To design an efficient laundry room, think in terms of the tasks you'll need to do: sorting clothes, washing, drying, folding and ironing. You should design your laundry space to keep laundry products within reach, and you may want to consider a laundry sink for handwashing delicates. 
Other considerations are drainage, hot and cold water lines, a gas supply line and electrical circuits. Make sure to get the right-sized appliances for your space. You'll definitely need to plan your space well to allow enough room to work efficiently. Install work surfaces to facilitate the flow, such as a countertop so you can fold clothes as they come out of the dryer and, ideally, a place to hang clothes fresh from the dryer.
Allow natural light to brighten the laundry room and use good task lighting over work areas. After all, it's easier to do laundry in a space that makes you happy to be in it. 
Let's Start a Conversation!
DreamMaker Bath & Kitchen of Aiken is the premier home renovation company in our local area because of our dedication to excellence and our superior workmanship. We work hard to exceed our customers' expectations. Let's work together to design the laundry area of your dreams and turn it into reality! Call us at (803) 335-1758 to learn more about our services and products, or to request an appointment.