---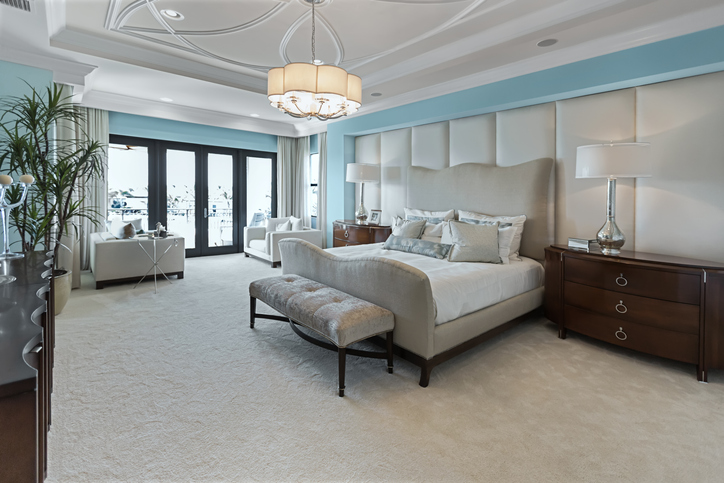 ---
New year, new home remodeling trends! The beginning of the year is one of the best times to refresh and upgrade your home, and the features and colors you choose for your project can completely transform your space. Read on to discover the interior design and color trends expected to dominate 2020.

The Grandmillenial Style

This style features classic design elements such as chinoiserie, scallops, natural fiber rugs and others, but with a contemporary feel.

Upholstered Walls

Upholstered walls create more of a statement than a tall headboard. The feature can make up half of the wall or be the entire wall.

Warmer Earth Tones

Cool tones have been reigning for many years. However, this year will be all about colors like chocolate brown, olive green, wine and yellow ochre. These colors look especially good on walls and sofas.

Bold Monochromatic

More daring monochromatic hues will be in this year. Expect to see deep shades of blue, green and even purple.

Dark-Colored Doors

Doors in dark colors add a feeling of warmth to your home and give it more character. During your home renovation, consider pairing elegant hardware with a dark door to add more personality to your space.

Terrazzo Flooring

This originated in Venice when workers used leftover marble pieces to make flooring. The odd shapes and variety of colors this flooring has will make your space more distinct.

Engineered Stone Countertops

Faux stone countertops are easier to clean and maintain. They also come in a wide range of colors and styles to complement your kitchen. Unlike natural stone, they are less susceptible to staining and look better longer.

Let's Start a Conversation!
DreamMaker Bath & Kitchen of Aiken is a remodeling contractor you can trust. We're here for all your residential and commercial remodeling needs. Call us at (803) 335-1758 or fill out our contact form to get in touch with our remodeling experts. We cater to clients in Beech Island, SC, and many other communities.