---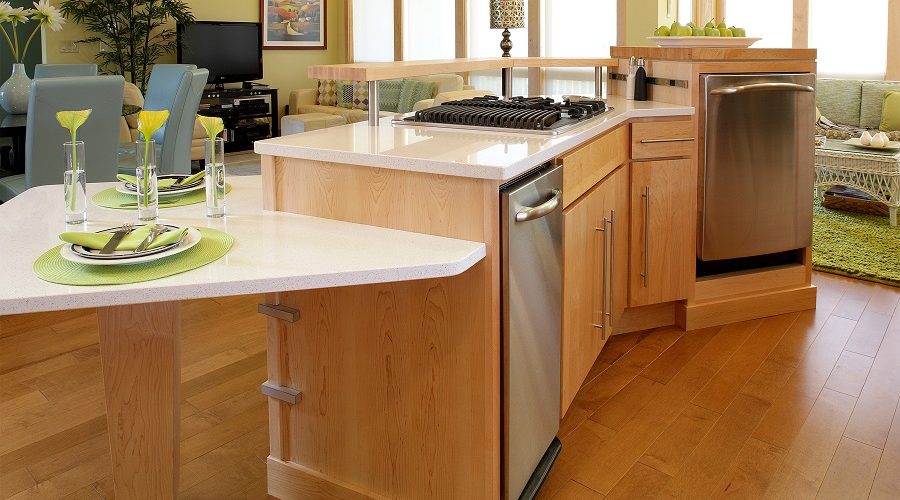 ---
Over the past century, kitchens have transformed from being just a utilitarian space at the back of the house to becoming the heart of the home. While trends come and go, history has made its mark on the style and function of home kitchens.
Let's explore the evolution of home kitchen designs, from the early 1900s to the present.
1920s to 60s: From Utilitarian to Happy & Playful
Utilitarian architecture and layout were the name of the game in the early 1900s. In the 1920s, it was all about simplicity—cabinets and walls were monotone and function trumped form. Come 1930s when the uplifting, quintessential kitchen started showcasing a yellow and green scheme, as a way to combat the difficult Great Depression. Patriotic colors, metal cabinets and curved pieces became a staple in many kitchens during the 1940s, and in the succeeding years up to the 60s, orange tones and other happy hues were introduced.
1970s to 90s: From Bold to Neutral
Contrary to the happy, bold colors of the past decades, the 1970s welcomed muted earth tones in the kitchen, particularly rich browns and avocado greens. This era was also chock-full of wood accents for kitchen cabinets and trims. The colors became even more neutral during the 80s, when black appliances, brick flooring and track lighting were often used. A more rustic design took the helm in the 90s, with a new focus on attractive kitchen islands.
2000s to Present: From Stainless Steel to Multi-Purpose Designs
The early 2000s welcomed updated appliances and shiny materials—from glossy granite countertops to dark cherry cabinets, along with tons of stainless steel. Years later, kitchen design has evolved to a more minimalist style. Plenty of storage space and open layouts are king. Today, we aim to create a balance between form and function, with sleek, organized and multi-purpose living spaces.
What Will the Future Bring to Kitchen Decor?
Wouldn't it be great to borrow trends from the past decades and make them suit your current lifestyle? Create a timeless kitchen you will enjoy for years to come with the help of a trusted local kitchen remodeling company like DreamMaker Bath & Kitchen of Aiken! Call us at (803) 335-1758 to start a conversation.