---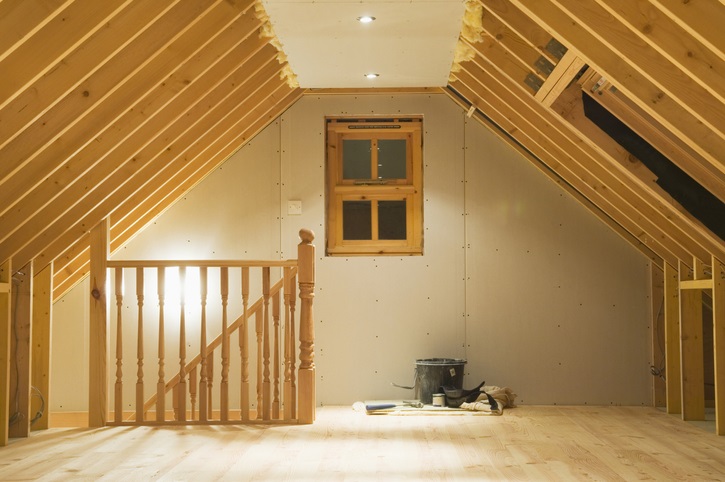 ---
Converting your attic into livable space is an excellent alternative to building a home addition. However, you need to take several things into consideration before starting this project. Attic conversions are highly regulated and controlled because of safety issues. DreamMaker Bath & Kitchen of Aiken, one of the top home remodeling contractors in our area, explains what you need to think about.
Space Regulations
You need to have enough space to satisfy building code. You'll need at least 70 square feet of floor space. The floor space dimensions also need to be at least seven feet in any direction to prevent you from building potentially dangerous spaces. Lastly, at least 50 percent of the usable floor space needs to have a ceiling height of 7.5 feet or more. Remember that these are just guidelines; consult with our experts to know the requirements for your local area.
Access
Your attic needs to have suitable access and exit points. You need to have a staircase that is at least 36 inches wide with treads of at least 10 inches deep. It must also provide a minimum headroom of 6'8" through the entire walking length of the stairs and it needs to have risers that are at least 7¼ inches high. Your attic also needs to have an egress point: an operable window that leads to the outside.
Flooring
Your attic floor was most likely built to handle dead loads or things that do not move, like storage boxes. You need to make sure that your attic can support live loads. The joists need to be covered and strong enough to support the movement of people.
Trusses vs. Rafters
Trusses are usually considered the best way to frame a roof because they provide additional support. Unfortunately, they are incredibly hard to reconfigure to allow for clear space. Attic conversions should instead be done in homes with rafters.
DreamMaker Bath & Kitchen of Aiken can help you with your interior remodeling project. We believe in providing our customers the best home remodeling services possible. We are known for our ethical excellence, great customer service and superior workmanship.  Call us at (803) 335-1758 to learn more about our services and products, or to schedule a consultation.