---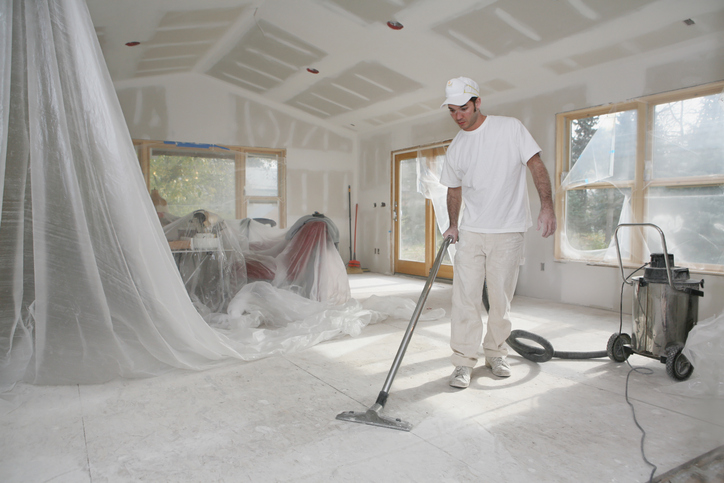 ---
A lot happens on the site of a renovation project and in all the hustle and bustle, belongings sometimes get damaged. However, by taking a few precautions, you can protect your furniture and other property and minimize mess. DreamMaker Bath & Kitchen of Aiken, one of the state's top home improvement contractors, discusses some of the best precautions you can take.
Move all belongings into a secure room.

Before major renovations begin, stash all your valuables in a secure room. If you don't have enough space in your home, put them in a secure backyard shed or rent a portable storage container. 

Cover furniture with plastic.

If your furniture is too heavy to move, cover it (as well as window treatments) with plastic or protective cloths. This will prevent dust from dulling your furniture's finish and settling into fabric. 

Protect floors using self-adhesive carpet protection film.

Don't forget your hardwood floors. Lay down self-adhesive carpet protection film on the path from the worksite to the outside. You can also provide protective shoe covers for workers. Like carpet protection film, these are relatively inexpensive and can be bought at a nearby home center. 

Shut doors leading to the worksite.

Dust can reach other parts of your home if the doors leading to the area under renovation are left open. For extensive

home renovation

projects, we recommend sealing doorways with a plastic sheet. 

Open the windows.

If the weather permits, leave windows open to maintain adequate ventilation and ensure dust doesn't build up inside. 

Hire a reputable contractor.

Most of the aforementioned precautions won't be necessary if you hire a trustworthy contractor. As part of our distinctive, full-service remodeling approach, DreamMaker contractors follow the right steps to protect your home and will handle clean-up as well. 
Let's Start a Conversation!
DreamMaker Bath & Kitchen of Aiken is one of the most highly regarded bathroom remodel contractors in the state. We're proud to have won the GuildMaster Award for Service Excellence and earned an A+ rating from the Better Business Bureau. To get started on your dream project, call us at (803) 335-1758 or contact us via our online form. We serve homeowners in Beech Island, SC.