---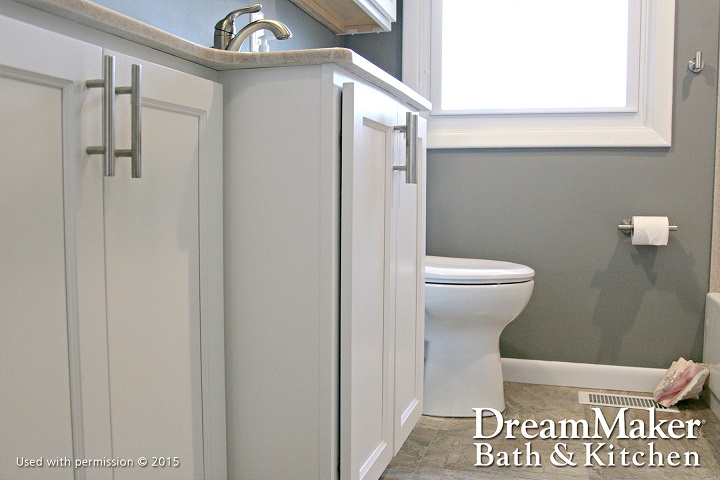 ---
Chances are you share your bathroom with someone else. However, sharing a single bathroom with multiple family members can be extra challenging. If you are in this situation and want a harmonious family life, take the time to set some ground rules and guidelines so that everyone can use the bathroom in peace. Investing in some bathroom upgrades might also be worth it. DreamMaker Bath & Kitchen of Aiken, an expert in bathroom renovations, explains more.
Use the Bathroom Only When Necessary
If you have several people in your home, make sure that everyone's using the bathroom only when they need to use the bathroom. The less time one person spends in the bathroom, the more time the bathroom is available to the rest of the family. To encourage this, make sure that there are plenty of mirrors in the rest of your house and find a place to store the typical bathroom toiletries outside the bathroom.
Set a Schedule & Communicate
Communication and proper scheduling is necessary so that everyone can use the bathroom in peace. If you know what time other people need to be awake and use the bathroom, then you can stagger the times so that everyone can get ready for their day. If necessary, you can even ask people to take showers in the evening instead of the morning so that there's enough bathroom time for everyone. You should also schedule bathroom cleaning times with your family.
Invest in Bathroom Upgrades
The right bathroom layout and design can make even a small bathroom feel spacious, elegant and luxurious. The bathroom is one of the most used areas of your home. Invest in it and you will notice the results. Consider adding plenty of storage in your bathroom and improving its lighting. A well-lit bathroom is both more attractive and easier to use. Consider adding double basins or even a double vanity if you have enough space.
DreamMaker Bath & Kitchen of Aiken is one of the top bathroom remodelers in our local area and we can help you with all of your bathroom needs. We can help you plan, design and create the perfect bathroom for you and your family. Our remodeling specialists are committed to delivering designs that are tailored to our customers' specific needs. Call us at (803) 335-1758 to learn more about our services and products, or to request a consultation.