---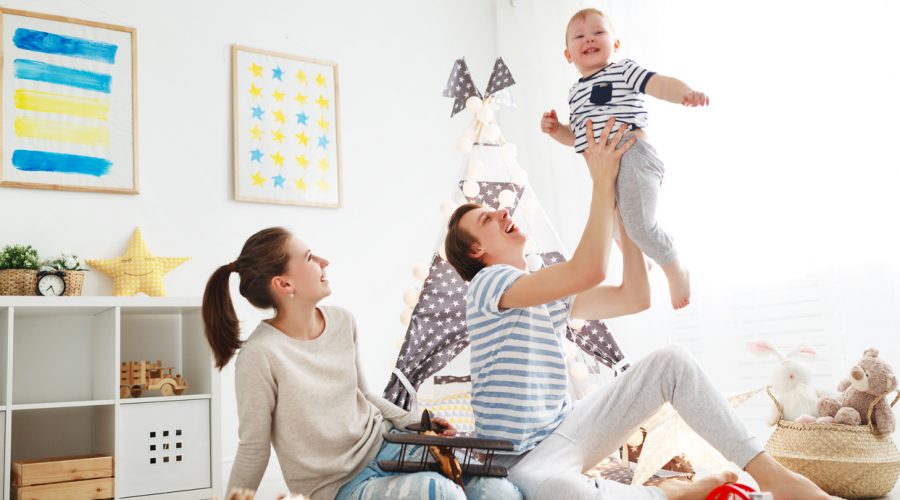 ---
Time flies when you're having fun! When your baby becomes mobile, it's time to replace the crib and baby accessories and start rethinking space and accessibility. It may also be time to call our home improvement contractors to update your nursery. 
Design Considerations
There may be no need for major changes to your wall color in the immediate future, but do try to keep a child's room light and airy with bright hues or a nice eggshell white. A decorative border is an option as well — one you can change to suit your child as he gets older. 
Goodbye teething beads and hello interactive playthings such as puzzles and the like! You'll also want shelves and bins for storing books and toys. When planning clothes storage, think about whether you need closet space or if a chest of drawers will serve your needs better. After all, toddlers rarely wear clothing that requires hanging. If you already have a closet and need to work with that, try lowering closet rods and adding pegs for the easy retrieval of clothes when your child can dress himself.
Out with the baby crib and in with a toddler or twin bed — depending on the amount of space available to you, your personal preference and your budget. Thinking long-term? It may be better to buy a twin bed that your child can use all the way up to his teenage years. If you prefer to transition with a toddler bed, draw inspiration from your child's favorite car, superhero, cartoon character or fairy princess. You'll also need to make sure the bed you choose has side rails for safety. 
Let's Design a Room Your Child Will Love!
With our experience and expertise, DreamMaker Bath & Kitchen of Aiken can help you update your nursery and turn it into a kid's room with minimal expense and fuss. Let us build a space your child will love — we're the home remodeling company that works to find the solutions that will suit your family! To learn more about what we can do for you, just give us a call at (803) 335-1758.