---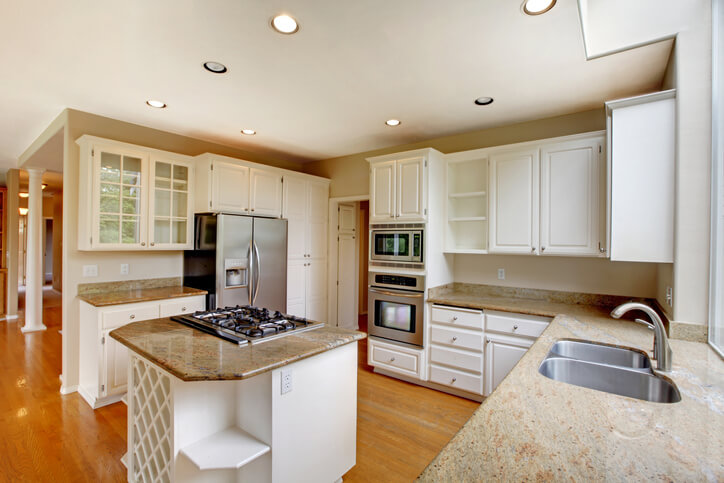 ---
Which is better: built-in or freestanding kitchen appliances? Well, it all depends on your needs and preferences. To help you decide, here are some pros and cons of each option.

Freestanding Kitchen Appliances

Freestanding kitchen appliances are less expensive and easier to install, giving homeowners a lot of flexibility with their kitchen remodeling project. If they want to change the layout of a kitchen or improve its functionality, they can replace or rearrange freestanding kitchen appliances.

In exchange for greater design flexibility and ease of installation, freestanding appliances sacrifice design consistency. Freestanding appliances can't integrate into the kitchen design as well as built-in appliances.

Built-In Kitchen Appliances

Built-in appliances are integrated into the kitchen cabinets, resulting in a seamless design. While they are suited to kitchens of all sizes, they are especially advantageous in smaller kitchens. Since built-in appliances are backed against the wall, every inch of space is maximized.

Built-in kitchen appliances make a great addition to high-end kitchens. Their integrated, seamless design ensures the overall kitchen aesthetic remains consistent.

Customizing Built-In Kitchen Appliances

What about design flexibility? Built-in kitchen appliances can offer a certain degree of design flexibility. Here are some customization and shopping tips.

Built-in refrigerators – Most built-in refrigerators have panel-ready doors that can be customized to match the kitchen cabinets. Consult one of your local kitchen remodelers to find out which panel best complements your kitchen cabinets. If you often have guests over for dinner, you might want to install an under-counter wine chiller or refrigerator. A wine chiller helps free up space in your refrigerator and chills drinks to their optimal serving temperature.
Wall ovens – Installing an oven high on the wall makes it easier to bake without having to bend down. Some homeowners install an oven and cooktop combination. However, most avid home cooks prefer a separate cooktop and oven to avoid workflow congestion.
Let's Start a Conversation!
Ready to make changes in your kitchen? DreamMaker Bath & Kitchen of Aiken offers a wide range of professional remodeling services to customers throughout greater Augusta, including kitchen cabinet refinishing. To get started with a no-obligation consultation, call us at (803) 335-1758 or contact us online!