---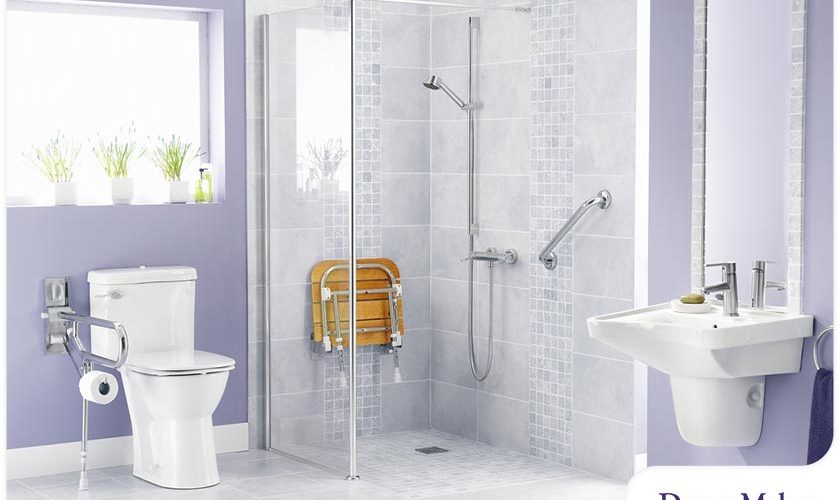 ---
Designing a new bathroom is often focused on style, but it should also be about functionality and safety. If you are living with seniors or those with limited mobility and you're planning a bathroom renovation, consider what can help them keep their independence without worrying about bathroom hazards. Here are some simple suggestions to help you get started with your new bathroom plans.

Use Anti-Slip Flooring

Slip-and-fall accidents are a leading cause of injuries among homeowners, especially those of advanced age. To make the bathroom in your forever home safe from such hazards, install non-slip flooring material. If you already have a floor in place, you can still add slip-resistant mats with rubber backing. You can also put slip-resistant mats in the shower.

Install Grab Bars

Seniors can better keep their independence in the bathroom if there are grab bars to support them. Install grab bars around the tub, next to the toilet and in the shower area.

Light It Well

A dark bathroom is unsafe for anyone, not just those with limited mobility or failing eyesight. Make sure to include abundant natural light in your bathroom remodeling plans. It's also important to install enough artificial lighting in the bathroom that it's easy and safe to navigate, even at night.

Replace Your Bathtub

If getting into the bathtub is challenging, consider investing in a walk-in tub. This kind of tub has a small door on the side that opens to let the user in without having to step over the side. The door closes snugly with a seal to keep water from leaking out.

Replace Knobs With Levers

It's often painful for elderly hands to grip and turn a knob, so install lever handles on doors instead. Replace faucet and shower knobs with levers as well. To make showering even easier, get a shower with only one lever for hot and cold water.

Get a Chair for the Shower

Standing in the shower might be challenging for an elderly person or someone with mobility issues. For increased safety, add a shower chair with non-slip legs and sturdy, waterproof construction. You can also stick non-slip rubber covers under the chair legs.

Install a Sink With Wheelchair Access

Users of wheelchairs or walkers will appreciate the installation of a sink with appropriate access. They can move closer to the sink without hitting their feet against a cabinet or plumbing underneath. Talk to your contractor to make sure the sink is the right height for the intended users.

Let's Start a Conversation!
Using a bathroom shouldn't be dangerous or difficult for seniors or those with limited mobility. DreamMaker Bath & Kitchen of Aiken can design and build your bathroom to suit the needs of your family. We are the area's most trusted bathroom remodelers. Call us today at (803) 335-1758 or reach us using our online form. We work with homeowners in Beech Island, Graniteville, New Ellenton, Barnwell and many other communities.