---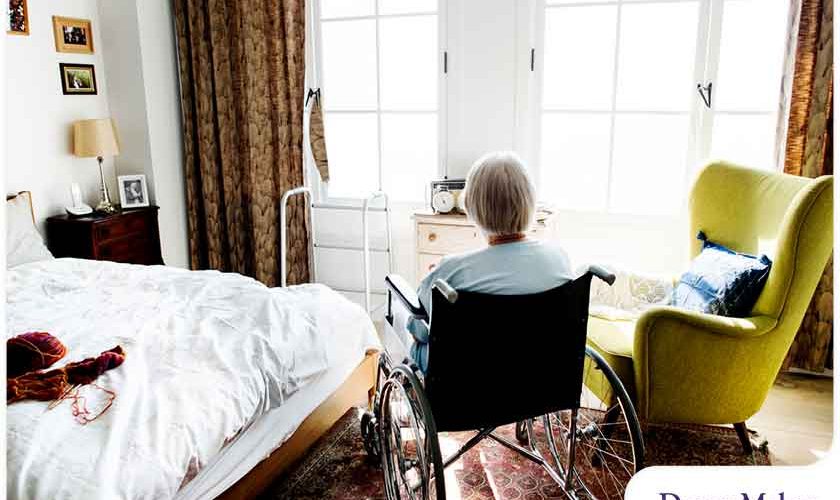 ---
Whether you're planning some aging-in-place upgrades or just want to create a more comfortable space to rest and relax, you'll find plenty of home renovation ideas to create a more accessible bedroom.

Accessible design means taking the usual concepts you find in interior design and adding features to enhance safety and function. With a growing number of people expressing a desire to age in place, accessible design, sometimes called universal design, has become more popular. Here are a few ideas from our experts at DreamMaker Bath & Kitchen of Aiken.

Universal Design
There are a hundred different ways you can use universal design concepts in a bedroom remodel. You can take inspiration from any of these bedrooms but it's important to note that all of them follow at least three basic principles.

Design for Easy Living prioritizes comfort over aesthetics. Easy living concepts also include choosing materials and finishes that require less cleaning and maintenance, focusing on practicality instead.
Design for All People means accommodating the needs of different people. Examples include using wheelchair-friendly thresholds, wider doorways and even easy-to-reach shelving. Some homes will include extra lighting fixtures for people with limited vision.
Design for the Lifespan uses concepts that accommodate all ages. Most aging-in-place remodels incorporate one lifespan design or another, including walk-in bathtubs and non-slip surfaces, and low or zero-step thresholds to minimize the risks of accidents.
Accessibility in the Bedroom
Accessible bedrooms are best located on the first floor. The fewer stairs a person needs to climb to get to the bedroom, the better. These bedrooms are usually built with an en-suite bathroom that includes plenty of universal and accessibility principles. The bedroom should also have ample floor space to accommodate more freedom of movement, allowing at least five feet of space between the bed and the closet.

The floors of accessible bedrooms rarely have carpet; cork or tile flooring is preferable. If you want to use carpeting, consider low-pile and tight-weave materials as an extra safety measure.

Choosing Accessories
Don't hesitate to consult with your remodeling contractor when deciding what type of furnishings and accessories to use in an accessible bedroom. Always keep the user in mind, considering their unique needs and anticipating what they might need in the future.

Let's Start a Conversation!
Our experienced team of builders and designers at DreamMaker Bath & Kitchen of Aiken is ready to help you with your accessible bedroom remodel. Give us a call at (803) 335-1758 or fill out our contact form to start a conversation today! We serve homeowners in Beech Island, New Ellenton, Barnwell and all surrounding areas.